Posey stays mum on preparation methods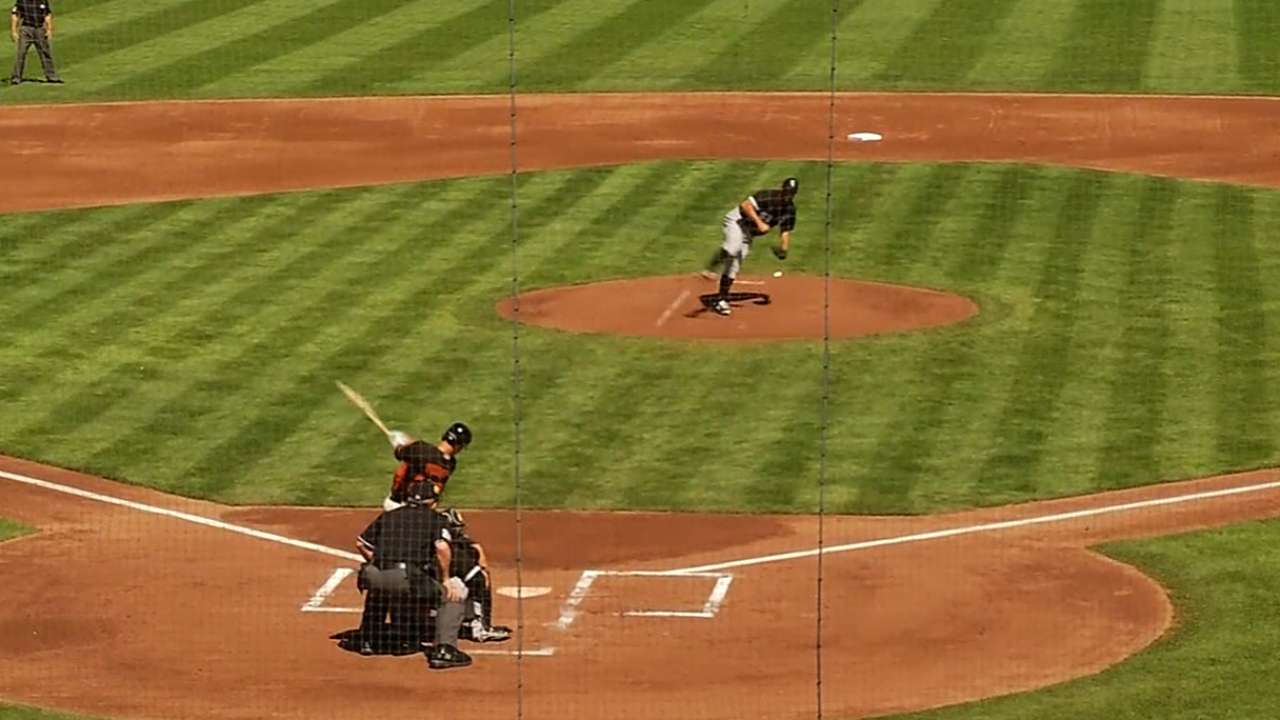 SCOTTSDALE, Ariz. -- The results of Buster Posey's offensive preparation unfold on the field for everyone to see.
The methods and details of that preparation are elements Posey would prefer not to discuss, as he said Saturday in a thoroughly pleasant mood.
"There's some stuff I work on. For some reason, I'm always hesitant to say what it is," said Posey, who entered Saturday's exhibition against Oakland with a rousing .435 batting average (10-for-23). "I don't know why I am. I just like to keep it to myself."
Posey said that he doesn't need to accumulate a certain number of at-bats before he can declare himself ready for the season.
"I think it's just about feeling good about where you are," he said. "... I think spring's a process, a combination of trying to get your swing where you want, but also get that game feel back. You can swing all you want, but until you get in a game and actually get the feel of a game, it's hard to simulate that."
The Giants catcher observed that he didn't amass an unusually high number of at-bats in 2012 after recovering from the horrific left leg injuries he sustained in May 2011 during a home-plate collision. He had 40 in the spring of 2012, compared with 54 in 2010, 48 in 2011 and 51 in 2013.
"After coming back from my injury, I don't think I had that many at-bats in the spring and I felt good going into the season," said Posey, whose batting average dipped from .336 in 2012 to .294 last year. "But there might be a year where you want a few more. There's nothing set in stone."
Chris Haft is a reporter for MLB.com. Read his blog, Haft-Baked Ideas, and follow him on Twitter at @sfgiantsbeat. This story was not subject to the approval of Major League Baseball or its clubs.