Noonan knows value of playing hard all spring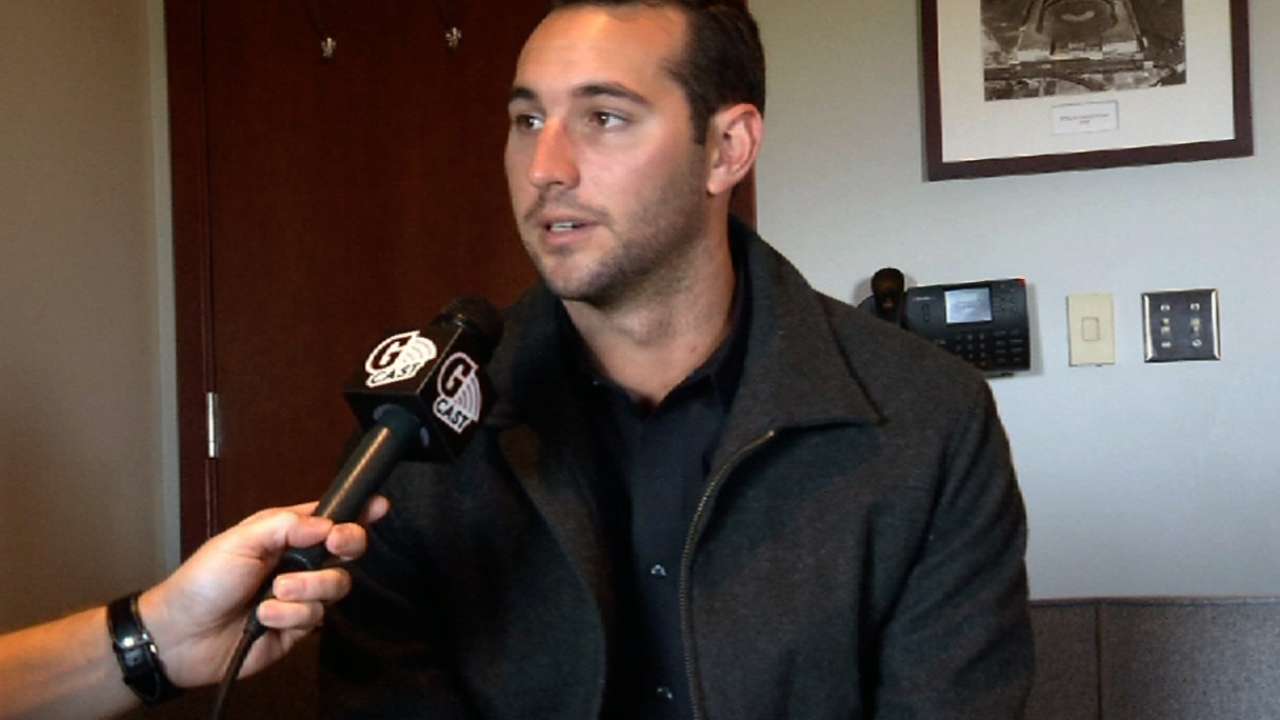 SCOTTSDALE, Ariz. -- Buried under all the storylines of the 2013 Spring Training saga of the then-defending World Series champion San Francisco Giants was a very rare Arizona story.
Infielder Nick Noonan had already been sent to the Minor Leagues but was recalled late in Spring Training just to fill a roster spot for an away game. He hit then, he hit the next day, and by the time Opening Day rolled around, there was Nick Noonan in a Major League uniform.
He lasted 62 games in The Show before being sent back to Triple-A Fresno, but he got a long look, and the 24-year-old is getting one again now that Marco Scutaro's back is keeping the veteran off the field and the Giants are left to figure out how to replace him.
"It was crazy there for a couple of weeks," Noonan says now, reminiscing on that whirlwind of last year when, in the words of Giants manager Bruce Bochy, he "came out of the woodwork." Noonan says he learned that you can never give up on winning a roster spot, no matter how bleak it might look, but you also can't assume you've won anything even if you've been crushing the Cactus League.
"Just knowing that nothing's set until the last day is humbling, too," Noonan says. "You never know what's going to happen -- if you're going to make the team or not make the team. You just have to go out and play until the last day.
Noonan said the experience of last year has altered his approach this spring, in the best of ways.
"It eases the mind a lot, for me, at least. Just go out there and play until the last day, and they'll make a decision. If you do well, good things are going to happen. It's obvious."
Doug Miller is a reporter for MLB.com. Follow him on Twitter @DougMillerMLB. This story was not subject to the approval of Major League Baseball or its clubs.