HacMan back with Giants as ambassador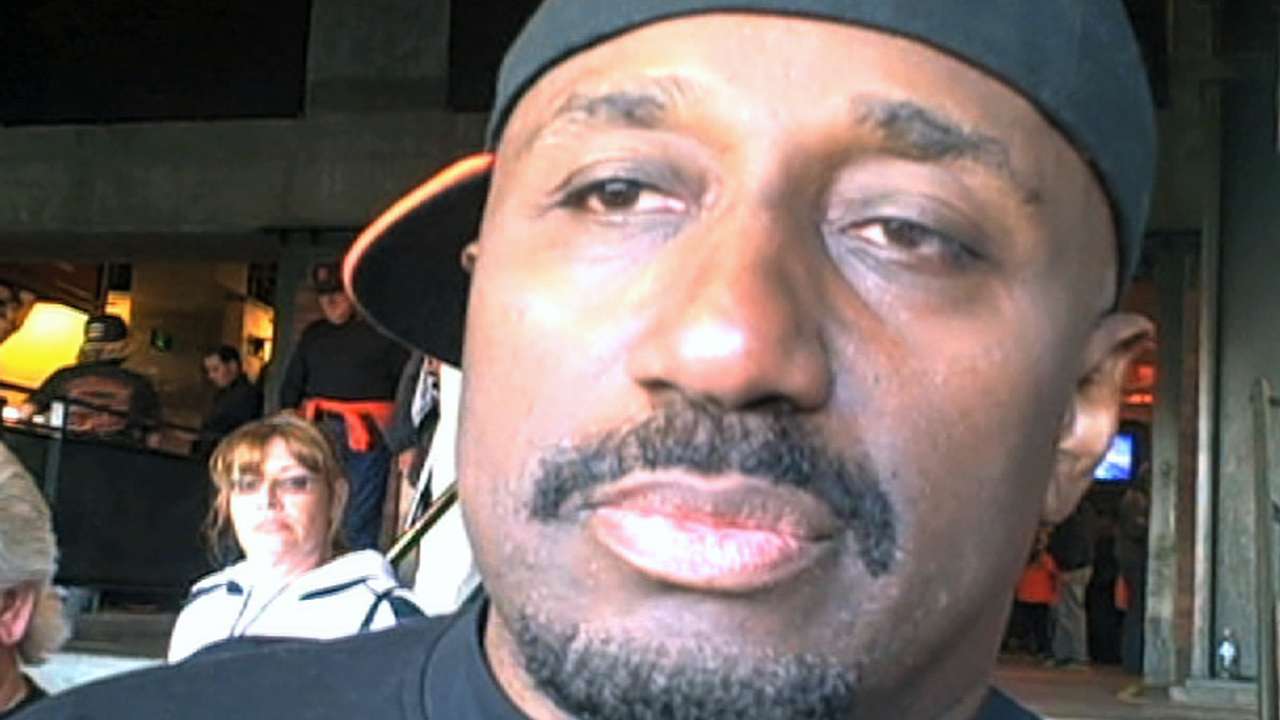 SCOTTSDALE, Ariz. -- Former Giants All-Star and playoff hero Jeffrey Leonard has joined the team's front office as a community ambassador, the club announced Thursday.
Leonard, who played 14 years in the big leagues, including a memorable stint with the Giants from 1981-88, will represent the organization at various in-season and offseason community events in San Francisco, including the Play Ball Lunch and Breast Cancer Awareness Night at AT&T Park on July 2. He will be at the team's camp in Scottsdale through Sunday to attend club events.
Leonard hit .275 with 99 home runs and 435 RBIs in 789 games in his San Francisco career, and his .275 average as a Giant ranks ninth in the San Francisco-era record books while his 115 stolen bases rank seventh. He is best known in the Bay Area, however, for his 1987 season, when he hit .280 with 19 homers, made the National League All-Star team and was named MVP of the NL Championship Series after batting .417 with four homers and five RBIs in the team's loss to St. Louis in seven games.
"We are delighted to have Jeffrey back with the organization," Giants CEO Larry Baer said. "He joins a deep bench of Giants alumni who are involved in all aspects of the team. He truly embodies what it means to be a Giant and I can't think of a better ambassador for our organization. I know our fans will be thrilled to see him around the ballpark on a regular basis."
Doug Miller is a reporter for MLB.com. Follow him on Twitter @DougMillerMLB. This story was not subject to the approval of Major League Baseball or its clubs.