Giants not concerned about Pagan's back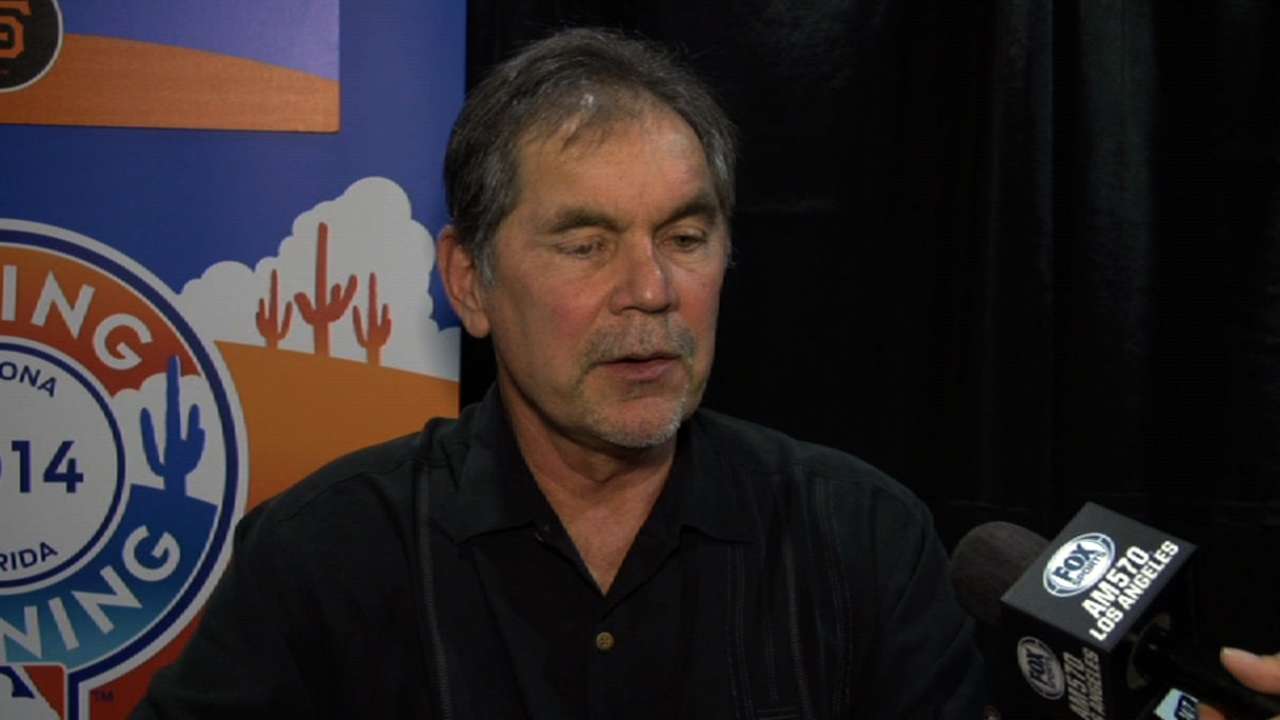 SCOTTSDALE, Ariz. -- Outfielder Angel Pagan wasn't in the lineup Thursday because of a lower back strain, but Giants manager Bruce Bochy said that it wasn't a big deal and might only keep Pagan out of action for a few days. Pagan had some upper back issues earlier in the spring.
"I'm not concerned, to be honest," Bochy said Thursday. "I talked to Angel, and he could have played yesterday. There's some stiffness there, but I think he'll be fine once we give him a couple of days."
Doug Miller is a reporter for MLB.com. Follow him on Twitter @DougMillerMLB. This story was not subject to the approval of Major League Baseball or its clubs.