Bumgarner dominates Giants Future Stars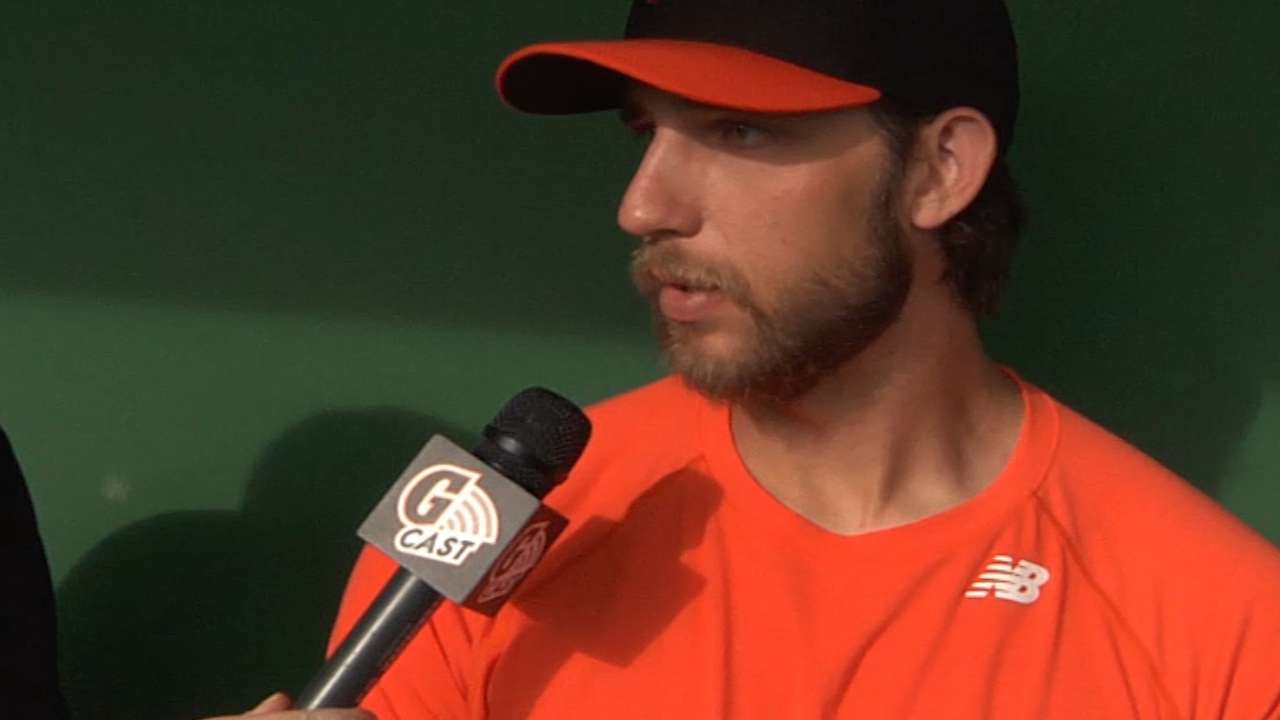 SCOTTSDALE, Ariz. -- Madison Bumgarner was sharp and top prospect Kyle Crick couldn't find the strike zone, as a split Giants squad knocked off the "Giants Future Stars," 8-0, on Sunday at Scottsdale Stadium.
Bumgarner, only 24 himself, tossed four innings, allowing a hit and two walks while striking out five. The outing obviously won't count toward his Cactus League totals, but Bumgarner hasn't allowed a run in nine innings this spring, and his WHIP (walks plus hits per inning pitched) sits at 0.67.
Crick, on the other hand, couldn't make it out of the first inning. The 21-year-old right-hander faced seven hitters and allowed five runs on a hit and four walks. He threw 35 pitches, including two wild pitches, and only 15 went for strikes.
First-base prospect Angel Villalona led the Futures squad with two hits, and first-round pick Christian Arroyo also picked up a knock.
Roger Kieschnick homered for the Giants, and Brett Krill went 2-for-3 with two RBIs and a walk.
AJ Cassavell is a reporter for MLB.com. Follow him on Twitter @ajcassavell. This story was not subject to the approval of Major League Baseball or its clubs.