Gaudin 'more than likely' to get another start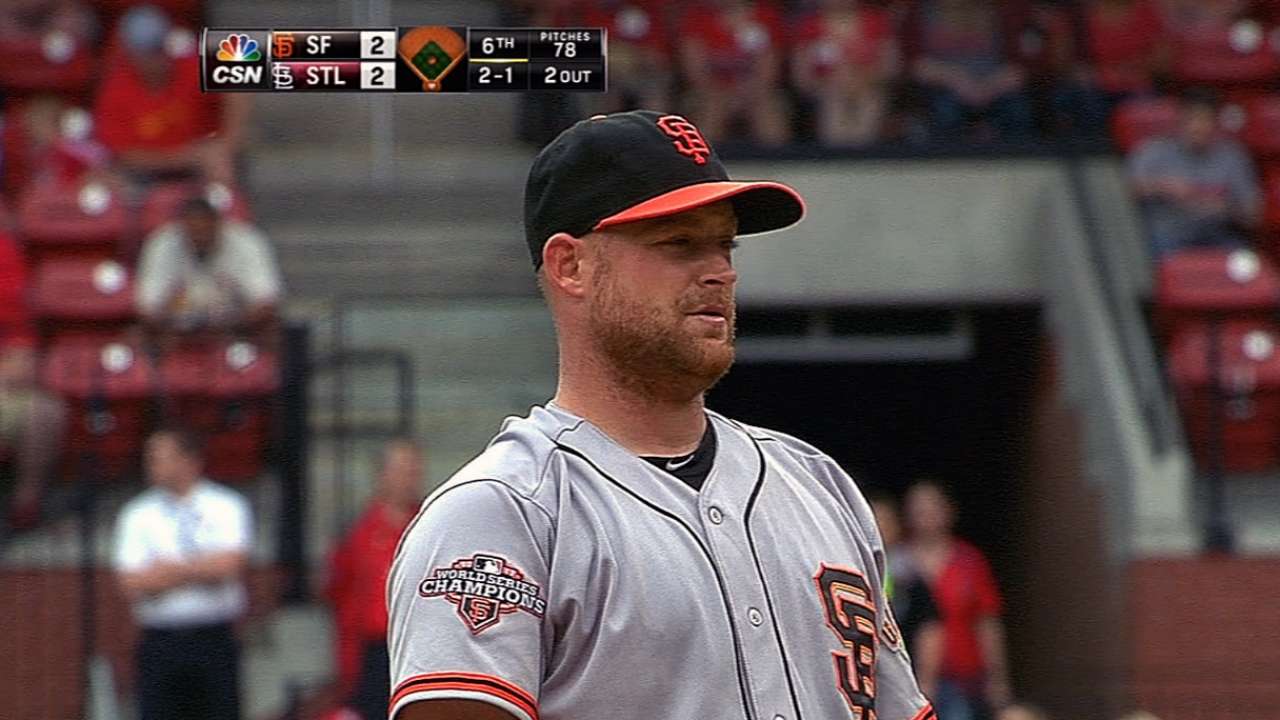 SAN FRANCISCO -- In the wake of Chad Gaudin's strong debut as a Giants starter, manager Bruce Bochy all but officially named the right-hander to start again in Sunday's series finale at Arizona.
"To be honest, the 'TBA' more than likely is going to be Gaudin," Bochy said Tuesday.
Gaudin earned his encore performance by allowing two runs and four hits in six innings in Sunday's 4-2 victory at St. Louis, which broke San Francisco's seven-game road losing streak. It was Gaudin's first big league start since he defeated Kansas City as a member of the Yankees on Sept. 28, 2009.
Bochy's decision reflected the positive impression Gaudin made in his move from the bullpen to replace the injured Ryan Vogelsong. Due to this week's pair of scheduled off-days (Monday and Thursday), the Giants could have stuck with a four-man rotation, excluding Gaudin, and wouldn't have needed a fifth starter until June 15. But Gaudin boosted a rotation that began Tuesday with a 4.89 ERA, next to last in the National League. Only Milwaukee (5.60 ERA) was worse.
As he has done since he began weighing whether to move Gaudin from the rotation, Bochy said that these plans could change if situations arise that force him to use the 10-year veteran extensively in the bullpen before Sunday.
Chris Haft is a reporter for MLB.com. Andrew Owens is an associate reporter for MLB.com. This story was not subject to the approval of Major League Baseball or its clubs.