Pagan available to pinch-hit in finale vs. Cards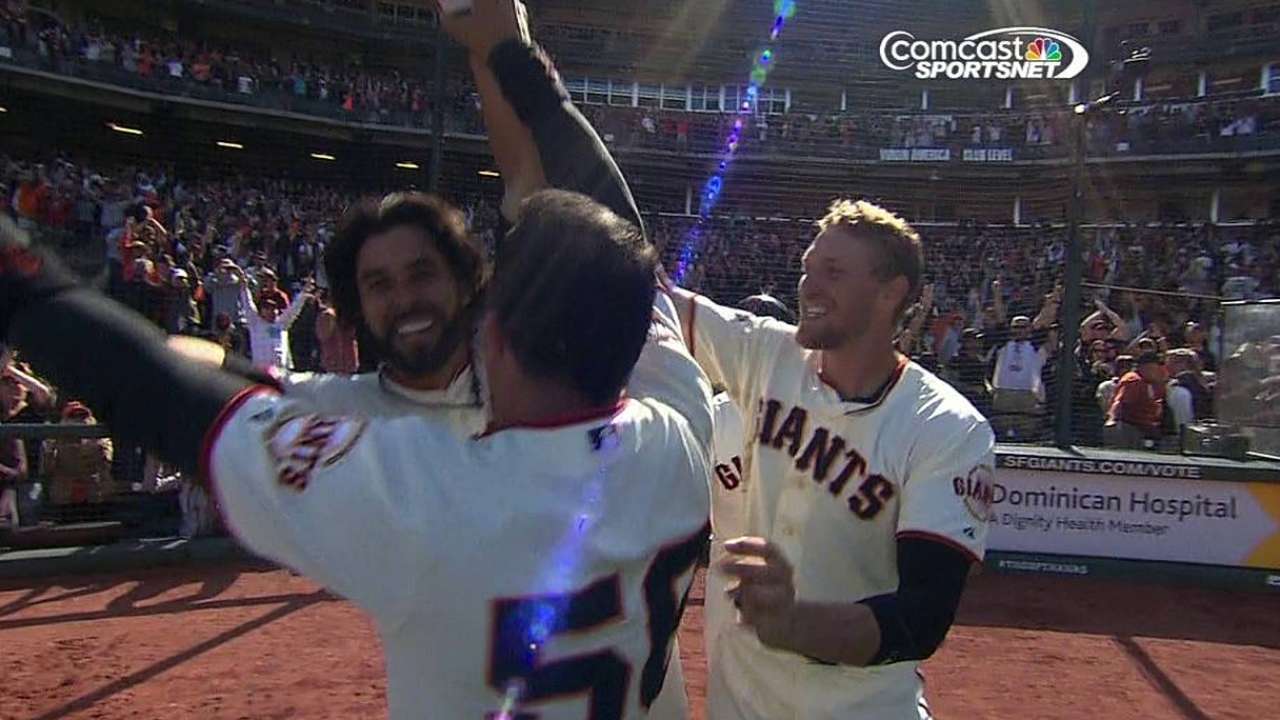 ST. LOUIS -- Though Angel Pagan's strained left hamstring kept him out of the Giants' lineup for the eighth consecutive game on Sunday, manager Bruce Bochy pronounced the switch-hitting center fielder eligible to pinch-hit in the series finale against the St. Louis Cardinals.
Pagan expressed hope that he would be able to return to the lineup Tuesday, when the Giants face Toronto after Monday's scheduled off-day, and Bochy echoed that sentiment.
"Today was a good day for me. I felt much better," said Pagan, who tested his leg by sprinting a few times along the outer circumference of the infield dirt.
That simulated running from first base to third, without the sharp turns. Noting that he'll engage in a complete workout Monday that will include baseball-related activities, Pagan added, "If I feel like I can come in the next day to play, I'll be in the lineup."
Said Bochy, "He should be a go for Tuesday."
Assigning Pagan retroactively to the 15-day disabled list no longer appears to be a consideration for the Giants.
"It's not up to me," Pagan said. "But I'd rather not be on the DL."
Chris Haft is a reporter for MLB.com. This story was not subject to the approval of Major League Baseball or its clubs.