Lincecum happy '07 trade with Jays didn't occur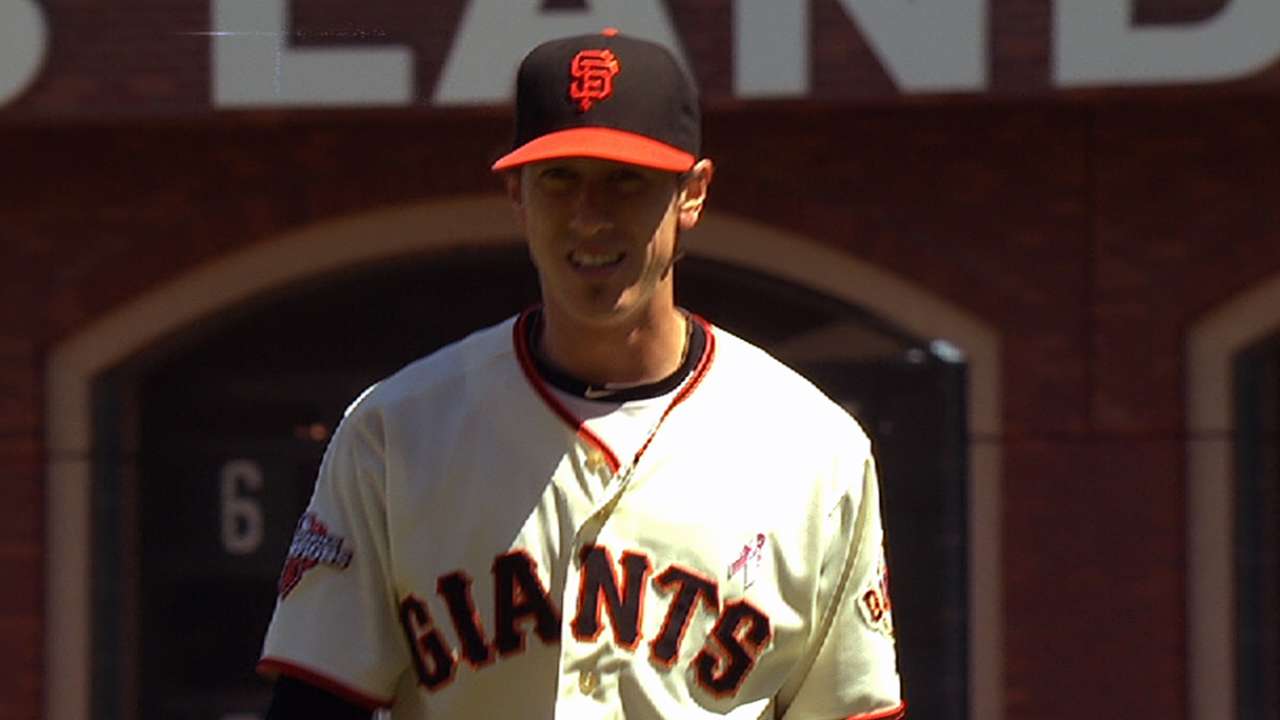 ST. LOUIS -- It never occurred. Moreover, it never truly came close to occurring, though media reports claimed that the potential for this event was real.
"It" was the unthinkable: The Giants trading Tim Lincecum to the Toronto Blue Jays for outfielder Alex Rios during the 2007 Winter Meetings. On Tuesday, Lincecum will face Toronto for the first time since an Interleague game during his '07 rookie season. What if he were appearing at AT&T Park as a visiting player?
"I'm happy it didn't happen," said Lincecum, who has made the most of his Giants tenure by compiling an 82-61 record, winning two National League Cy Young Awards and helping San Francisco capture two World Series.
Though some inexperienced players tend to become upset when they hear their name in trade discussions, Lincecum insisted the rumors didn't bother him.
"It didn't have any great significance," Lincecum said. "I didn't read into it too much or think too much about it. For me, it might have been one of those things where it was at the start of my career. ... It was possible that a team could have me so they could trade me."
The rationale behind the proposal was simple. The Giants desperately needed offense, and many industry experts viewed Rios as a budding Albert Pujols after he hit .297 with 24 homers and 85 RBIs in '07 at age 26. But to get a hitter of Rios' apparent skill, any team would have had to part with a prospect like Lincecum, who thrilled Giants fans as a rookie by finishing 7-5 with 150 strikeouts in 146 1/3 innings spanning 24 starts.
The Giants soon declared that Lincecum and Matt Cain would not be traded under any circumstances. But until then, Lincecum said, "Being young, I hadn't established anything."
Chris Haft is a reporter for MLB.com. This story was not subject to the approval of Major League Baseball or its clubs.