Bochy discusses weekend lineup plans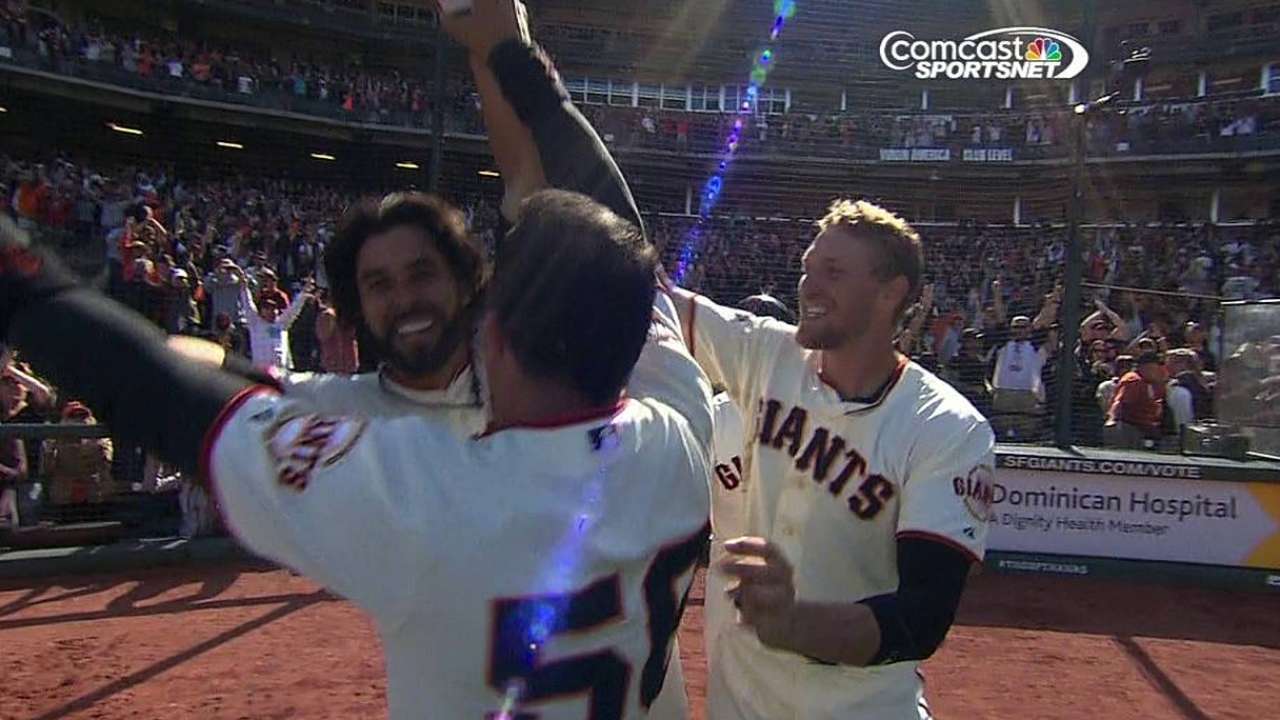 ST. LOUIS -- Manager Bruce Bochy reiterated that center fielder Angel Pagan "possibly" could return to the Giants' lineup in the second game of Saturday's split doubleheader against the Cardinals.
But Bochy also acknowledged that the slick field conditions might keep Pagan, who has been sidelined with a strained left hamstring since last Saturday, on the bench.
The glut of three games over two days prompted Bochy to distribute playing time more than usual. He said that Nick Noonan would play both ends of Saturday's doubleheader, starting the opener at third base and the nightcap at second. "He's the young buck," Bochy said of Noonan, 24.
Bochy reasoned that by stationing Noonan at second base in Game 2, Marco Scutaro could rest and Joaquin Arias could start at third. Bochy figured that Arias' presence could be advantageous, since he's more experienced at third than Noonan and, with left-hander Madison Bumgarner on the mound, is likely to receive more fielding chances than usual.
Like Noonan, first baseman Brandon Belt likely will play both of Saturday's games before resting on Sunday, Bochy said. Brett Pill will fill in at first base for the series finale.
Bochy said Guillermo Quiroz would probably catch Game 2 in place of Buster Posey, whom he said would return behind the plate on Sunday.
Chris Haft is a reporter for MLB.com. This story was not subject to the approval of Major League Baseball or its clubs.