Lincecum 'little bit of an enigma' to Bochy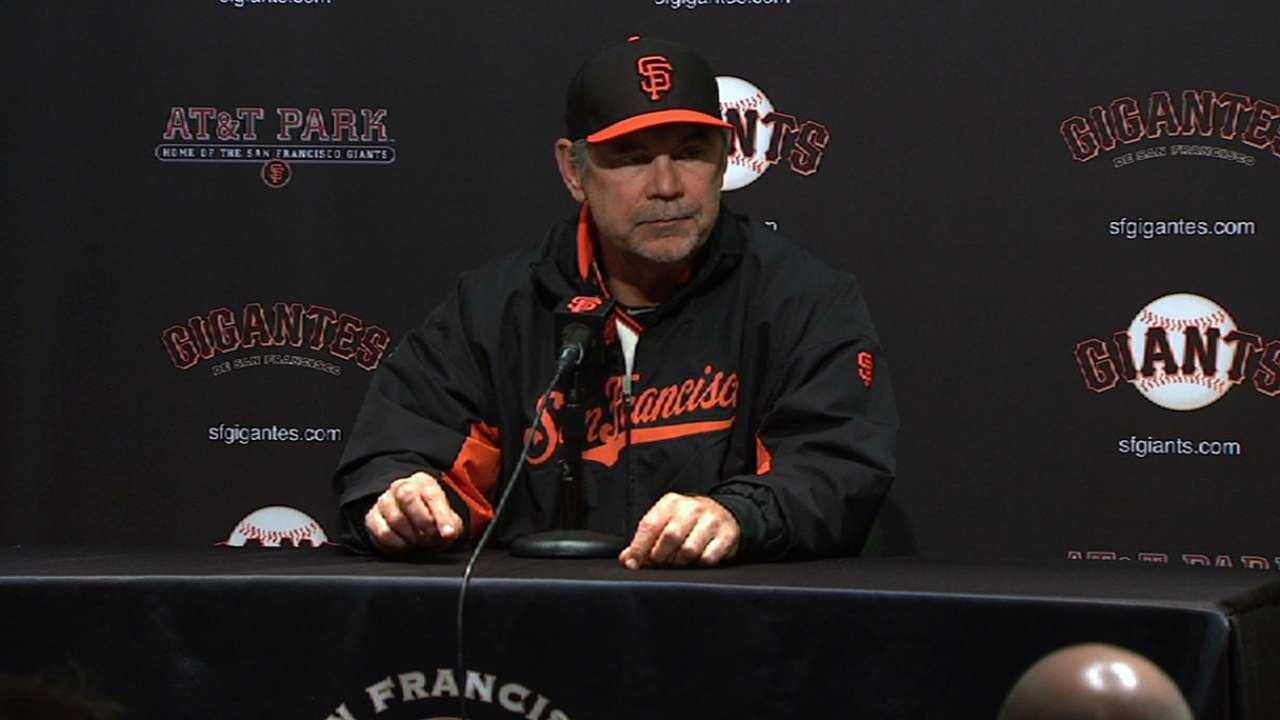 SAN FRANCISCO -- Giants manager Bruce Bochy admitted Thursday that he's as befuddled as anybody by Tim Lincecum's overall performance.
Lincecum (3-5, 5.12 ERA) has lost five of his last six decisions. His total of 31 walks was the National League's second highest entering Thursday. But he also ranked fourth in the league in strikeouts per nine innings (9.4) and ninth in strikeouts overall (68).
"He is a little bit of an enigma," Bochy said of the two-time NL Cy Young Award winner. "His stuff is there. He has really good innings. He's just in a rut where at the critical part of a game, he makes a mistake."
Bochy joined the consensus -- which includes Lincecum himself -- in saying that fastball command, or lack of it, has hampered the right-hander most.
"That's the pitch that gets away from him sometimes," Bochy said. "That's probably the most important pitch to command."
Chris Haft is a reporter for MLB.com. Andrew Owens is an associate reporter for MLB.com. This story was not subject to the approval of Major League Baseball or its clubs.