Pagan, Scutaro sit out finale vs. Oakland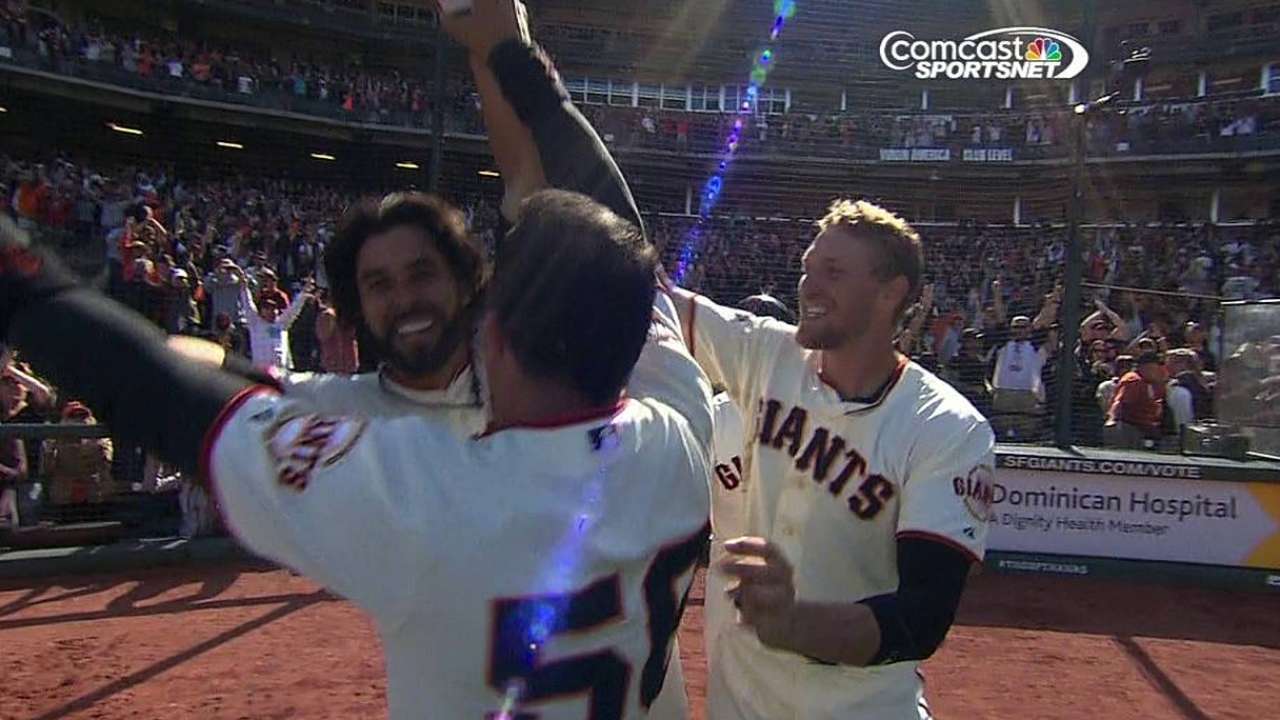 SAN FRANCISCO -- Manager Bruce Bochy updated the status of injured and sick players before Thursday's matinee against Oakland.
Bochy said he hopes center fielder Angel Pagan can return to the lineup Saturday in St. Louis. Pagan received a cortisone injection Wednesday to assist with his ailing left hamstring.
"He's not allowed to do a lot right now, but tomorrow he'll do some running and take (batting practice) and we'll see where he's at," Bochy said.
Marco Scutaro was not in Thursday's lineup because the second baseman is experiencing flu-like symptoms, Bochy said.
"We're starting to pass [the flu] around and he's down, so he needs a day and hopefully we can contain this and keep it from spreading any more," he said. "It hit Pablo pretty good, hit [outfielder Gregor] Blanco and now Marco's got it. It seems to hang around for a while."
The cast on starting pitcher Ryan Vogelsong's right hand has been removed.
"When they looked at him yesterday, everything looked good. Everything looked clean," Bochy said.
The Giants placed Vogelsong on the 15-day disabled list May 21 after he broke his throwing hand during an at-bat against the Nationals.
Chris Haft is a reporter for MLB.com. Andrew Owens is an associate reporter for MLB.com. This story was not subject to the approval of Major League Baseball or its clubs.