Bochy reserving judgment on new Interleague format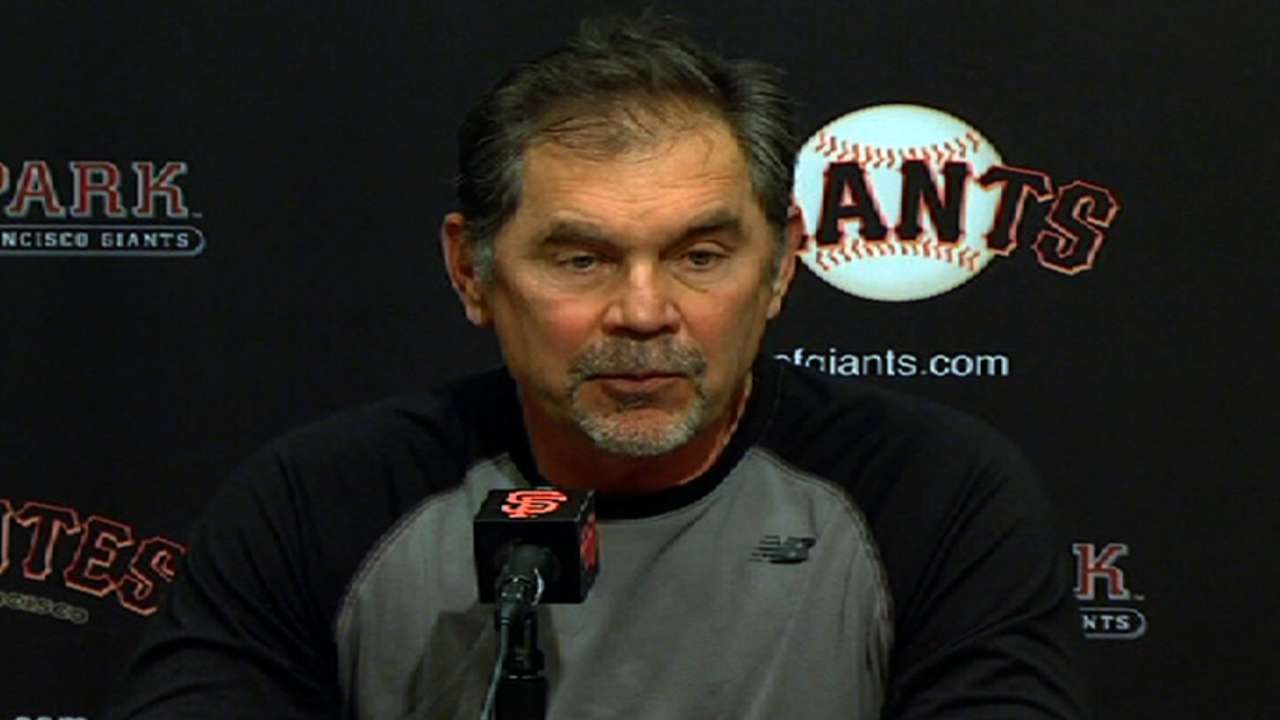 OAKLAND -- Giants manager Bruce Bochy was in a good mood Monday. The commute from San Francisco went smoothly.
"It was nice," he said. "There was no traffic. We got to the bridge easily."
With two games in Oakland and two games in San Francisco, Bochy said he doesn't know how he feels about the arrangement.
"I don't know if I like it or not," he said. "I'll let you know after Thursday's game. It's like a four-game series."
Rick Eymer is a contributor to MLB.com. This story was not subject to the approval of Major League Baseball or its clubs.