Casilla set for surgery at Stanford; no timeline set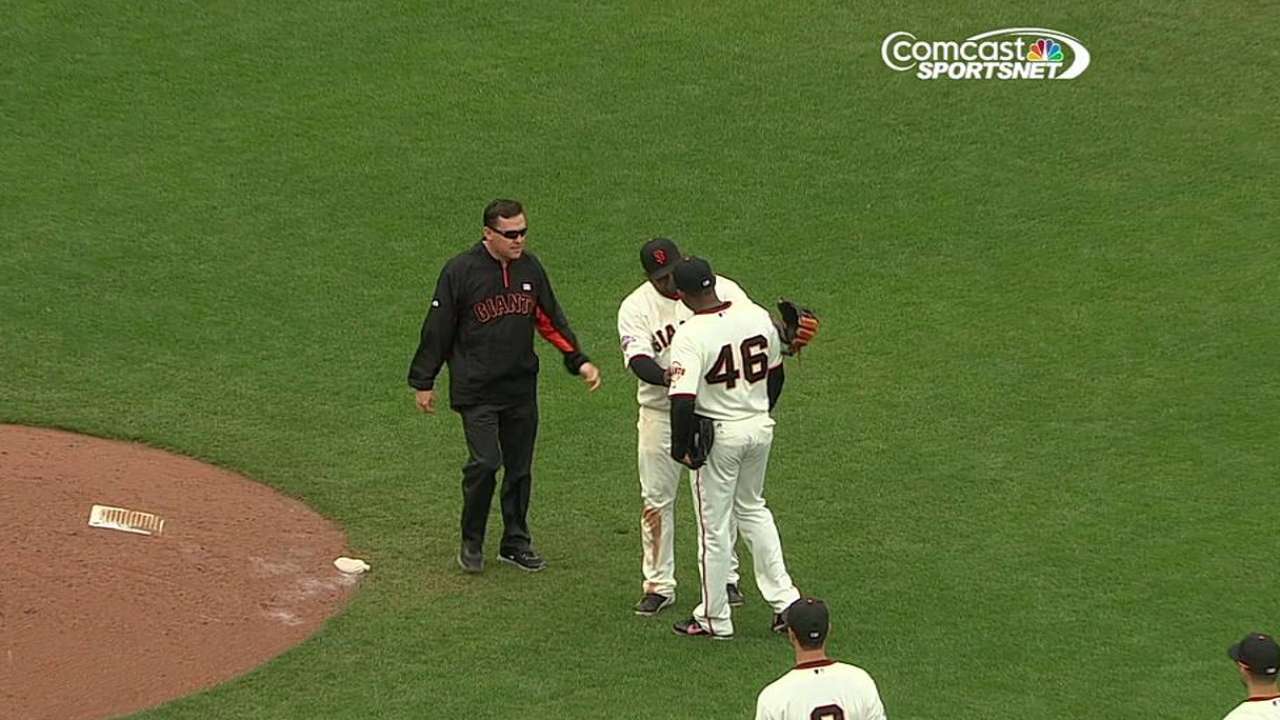 SAN FRANCISCO -- Right-hander Santiago Casilla will undergo surgery to remove a cyst in his right tibia.
The Giants are hoping it takes place as soon as possible, and it is scheduled to take place at Stanford with an orthopedic oncologist, according to head trainer Dave Groeschner. The team's medical staff will wait for the outcome of the surgery before projecting Casilla's time for recovery, Groeschner said.
Groeschner added that Cassilla missed a small amount of time last season because of the problem, but he still pitched afterward, including the postseason.
The cyst is "getting bigger" and "causes him discomfort," Groeschner said, adding that Casilla is fine walking around, but cannot push off the mound like he needs to.
The 32-year-old Casilla, who signed a three-year, $15 million contract extension during the offseason, was 3-2 with a 1.89 ERA, one save and a .167 batting average against in 21 games before the Giants placed him on the 15-day disabled list Tuesday.
Willie Bans is a contributor to MLB.com. This story was not subject to the approval of Major League Baseball or its clubs.