Pagan's left hamstring holds him out of lineup for finale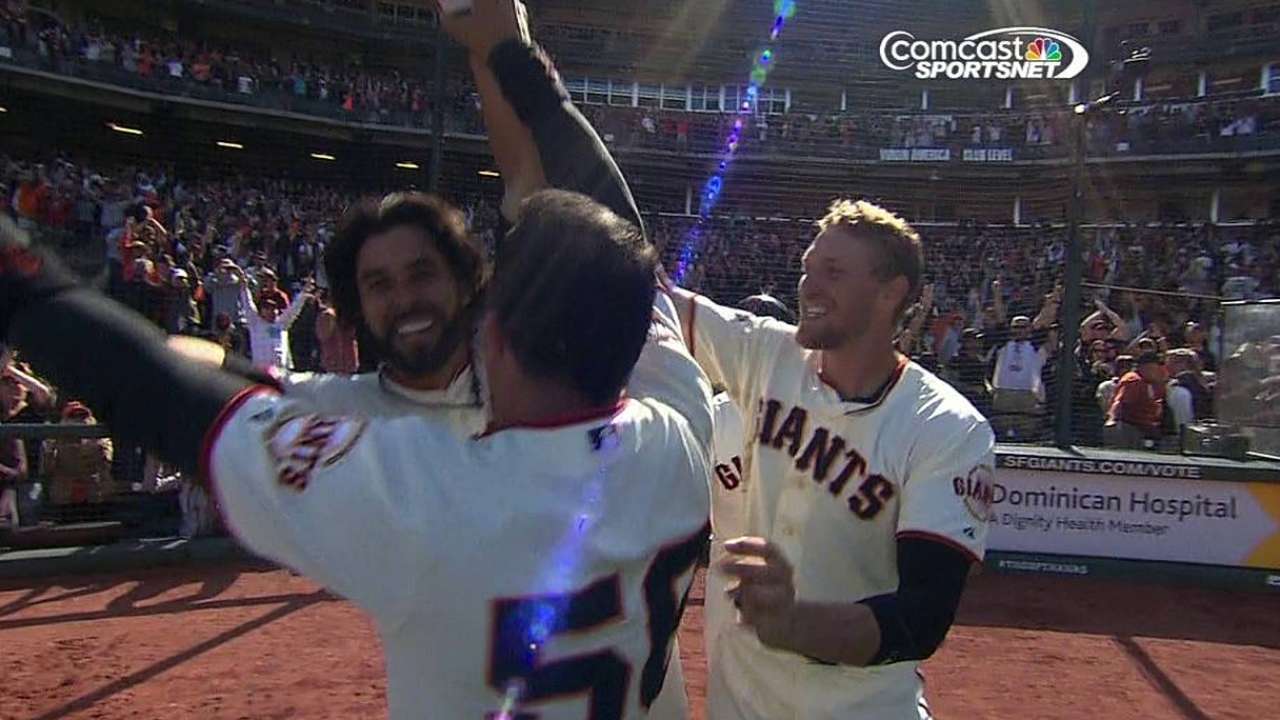 SAN FRANCISCO -- Not only did Angel Pagan hit the Giants' first walk-off inside-the-park home run in 83 years Saturday, but, it turns out, he did it with a left hamstring problem.
The issue, which popped up earlier in the 6-5 win while fielding a ball in center field, was significant enough that Pagan sat during Sunday's series finale against the Rockies.
Whereas Pagan's right hamstring injury earlier this season affected his hitting, this issue affects his running, and it did even during his incredible feat Saturday.
"If you noticed, between second and third, I stumbled," Pagan said. "But when you play with heart, you don't think about the pain. If you blow out your leg, you blow out your leg."
Pagan said he feels some discomfort, and although he could have played Sunday, he does not want to push it.
Meanwhile, he has enjoyed doing something he rarely does: watching replays. He only watched Saturday's game-winning play because of his family.
"My wife was so proud," he said, adding that his children "were amazed with what daddy did."
Willie Bans is a contributor to MLB.com. This story was not subject to the approval of Major League Baseball or its clubs.