Pence ranked among best on basepaths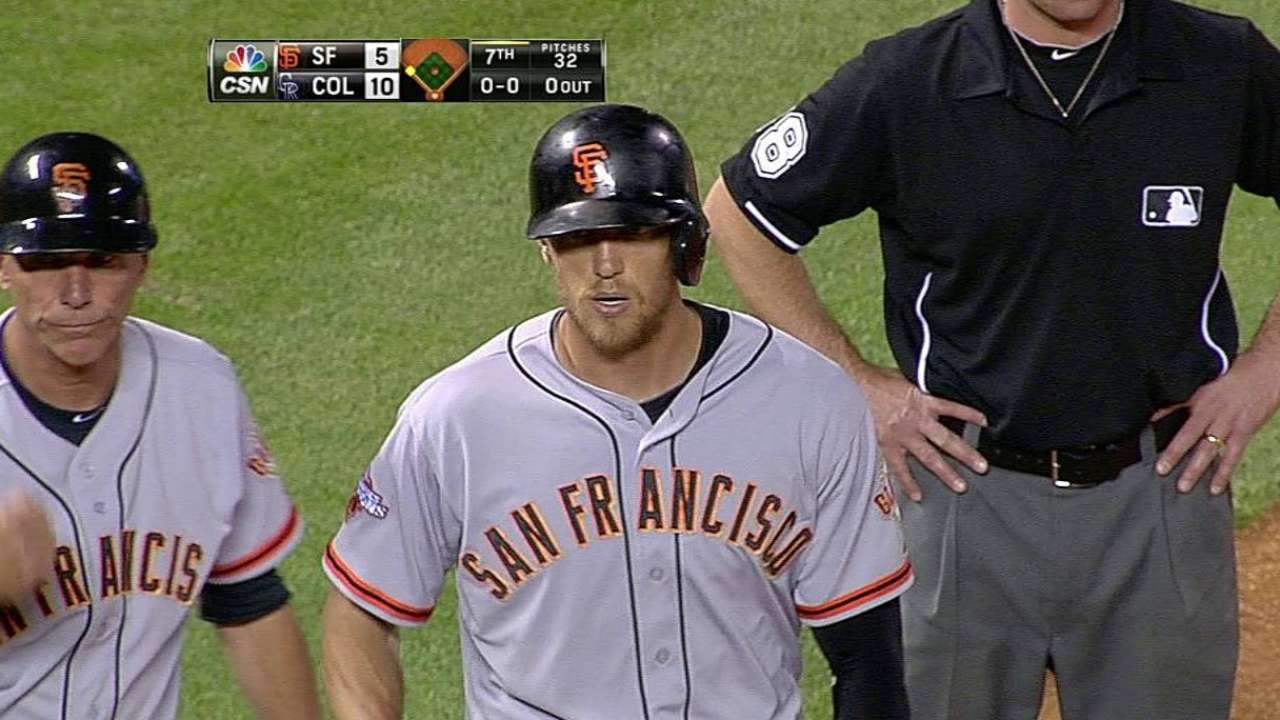 SAN FRANCISCO -- Though no traditional statistics exist for measuring all-around baserunning proficiency, a contemporary formula recently rated Giants right fielder Hunter Pence as the Major Leagues' fifth-best baserunner.
Through last Wednesday, Pence trailed only San Diego's Everth Cabrera, the New York Mets' David Wright, Miami's Juan Pierre and Pittsburgh's Andrew McCutchen in Baserunning Net Gain. It's a metric devised by the famed Bill James that evaluates players based on opportunities to advance on hits and avoid outs on the basepaths. Stolen bases and bases taken on hits or outs are prominent factors measured.
Pence attributed much of his baserunning success to third-base coach Tim Flannery and first-base coach Roberto Kelly.
"They do a really good job of getting me prepared for every spontaneous situation," Pence said Saturday. "They definitely cover every angle."
Pence was 8-for-8 in stolen bases entering Saturday, reflecting his improved speed. That's a difficult physical attribute to upgrade, but it's generally agreed that Pence gained a step or two last offseason.
"I think you can say that I definitely have more confidence in going," Pence said.
Just as importantly, Pence believed that he's getting better breaks from the batter's box or from each base.
"I've never been quick. I've always been fast," Pence said. "But I feel quicker."
This information was used with permission from John Dewan's Stat of the Week.
Chris Haft is a reporter for MLB.com. This story was not subject to the approval of Major League Baseball or its clubs.