Giants nearing decision on replacement starter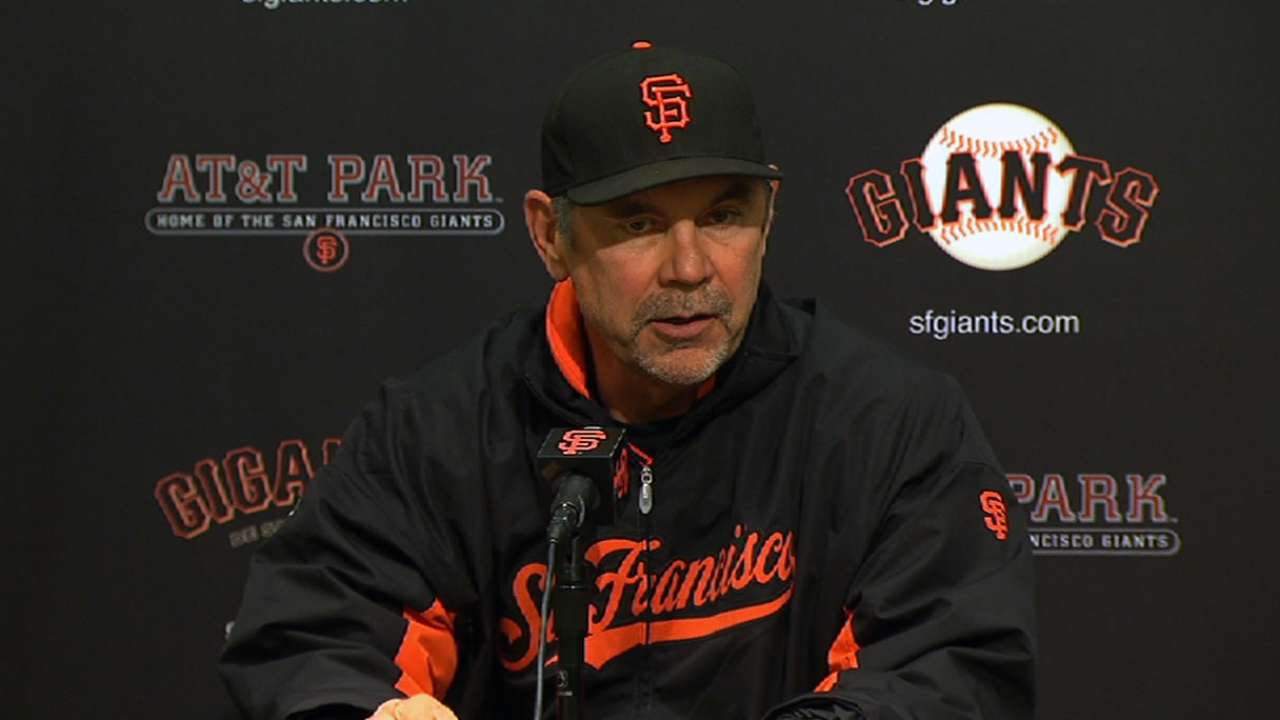 SAN FRANCISCO -- Manager Bruce Bochy said that the Giants likely will name a fifth starter for Tuesday's game at Oakland by Sunday.
Bochy reiterated Friday that he and the club's braintrust were still evaluating their options regarding who would replace right-hander Ryan Vogelsong in San Francisco's rotation. By Sunday, whoever that pitcher is will have to intensify his preparations to face the A's. Or, if Chad Gaudin is the choice, the Giants might have to alter how they use their bullpen to account for the long reliever's switch.
Besides Gaudin, possibilities include summoning left-hander Mike Kickham, right-hander Chris Heston or right-hander Shane Loux from Triple-A Fresno.
During an interview Thursday on KNBR, the Giants' flagship radio station, general manager Brian Sabean also mentioned the possibility of starting Gaudin only on Tuesday to buy time for naming a longer-term replacement. Sabean added that the Giants could be on the lookout for serviceable Triple-A starters with contracts that enable them to become free agents by an upcoming date if they haven't been promoted to the Majors by then.
Tuesday will be the first day that the Giants need a fifth starter since Vogelsong fractured the pinkie on his throwing hand last Monday.
Chris Haft is a reporter for MLB.com. This story was not subject to the approval of Major League Baseball or its clubs.