Giants mulling surgery for Casilla's knee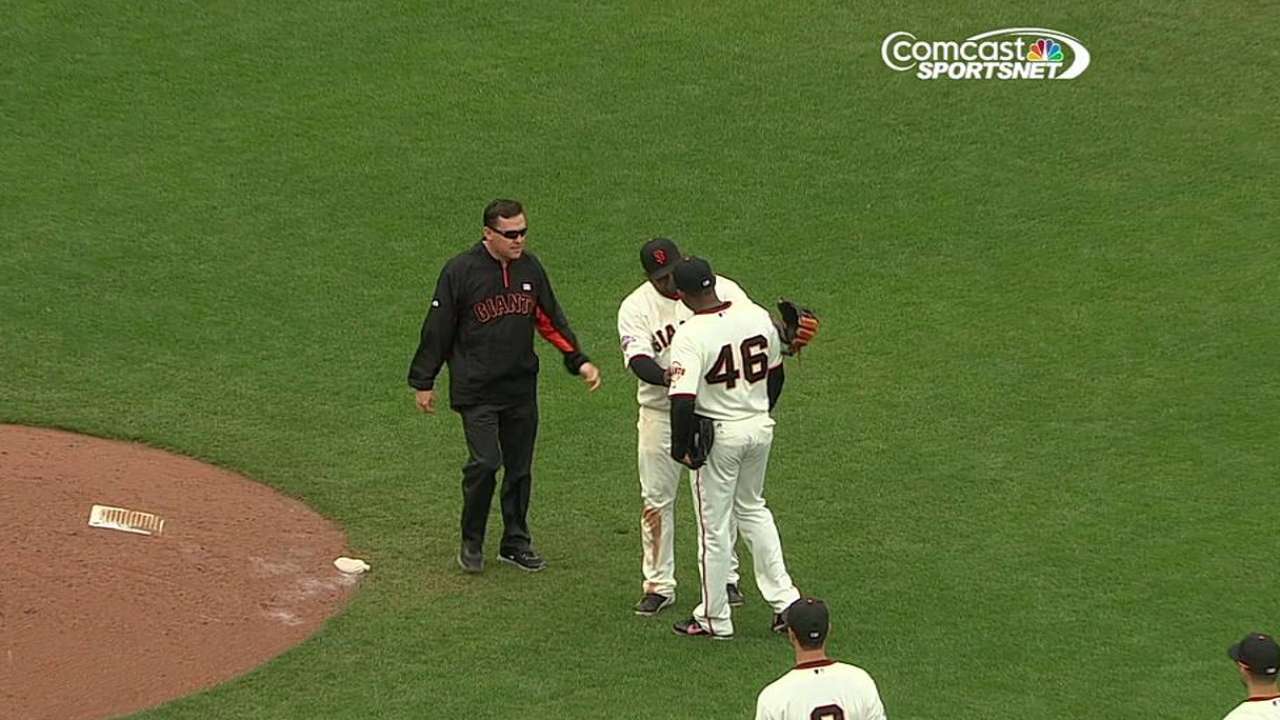 SAN FRANCISCO -- Giants manager Bruce Bochy said Friday that surgery is a "strong possibility" for right-hander Santiago Casilla, who's sidelined by an injured right knee.
Bochy added that if Casilla undergoes surgery to ease the discomfort caused by a cyst in his knee, the setup man probably will be sidelined for four weeks.
The Giants also are considering scenarios for Casilla to undergo treatment that wouldn't involve surgery. In these cases, Bochy said, he might be sidelined for only slightly more than two weeks. But surgery might cure his ailment for good.
The 32-year-old Casilla, who signed a three-year, $15 million contract extension during the offseason, was 3-2 with a 1.89 ERA, one save and a .167 opponents' batting average in 21 games before he was moved to the 15-day disabled list Tuesday.
Chris Haft is a reporter for MLB.com. This story was not subject to the approval of Major League Baseball or its clubs.