Bullpen work uneven as starters struggle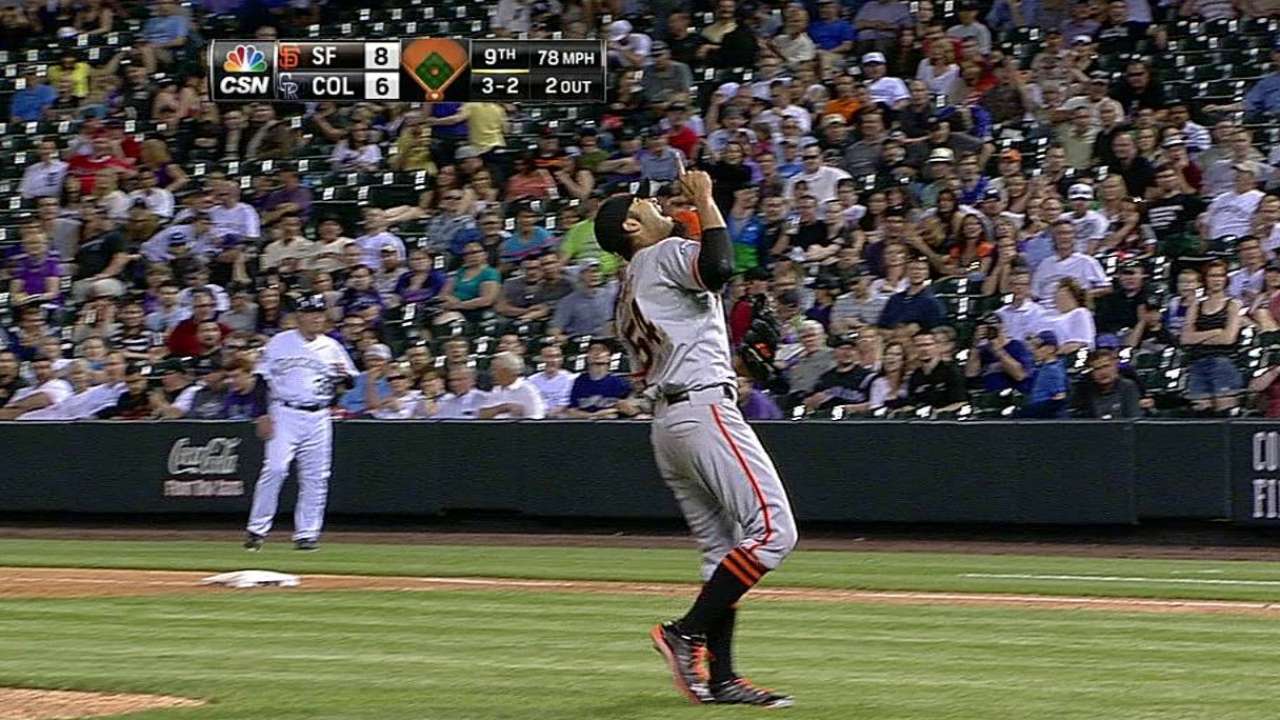 SAN FRANCISCO -- The problems endured by the Giants' starting rotation have affected the bullpen, too.
The workload distribution has been uneven during the past week as manager Bruce Bochy has called on his middle relievers more than his setup men or closer Sergio Romo. Right-hander George Kontos and left-hander Jose Mijares made three and four appearances, respectively, during San Francisco's 1-5 trip, while Jeremy Affeldt, Javier Lopez and Romo each pitched once.
Bochy explained that he partly wanted to "protect" the likes of Affeldt and Romo, who had been pitching at a frequent rate until last week. Meanwhile, the starters' early disappearances have meant more work for Kontos and Mijares than is ideal.
As a result, fatigue has set in. Kontos has allowed six runs and 11 hits in 3 2/3 innings spanning his last three appearances. Mijares allowed two inherited runners to score in Sunday's sixth inning at Colorado and has allowed opponents to hit .311 off him.
Chris Haft is a reporter for MLB.com. This story was not subject to the approval of Major League Baseball or its clubs.