Scutaro, Posey get break in Colorado series finale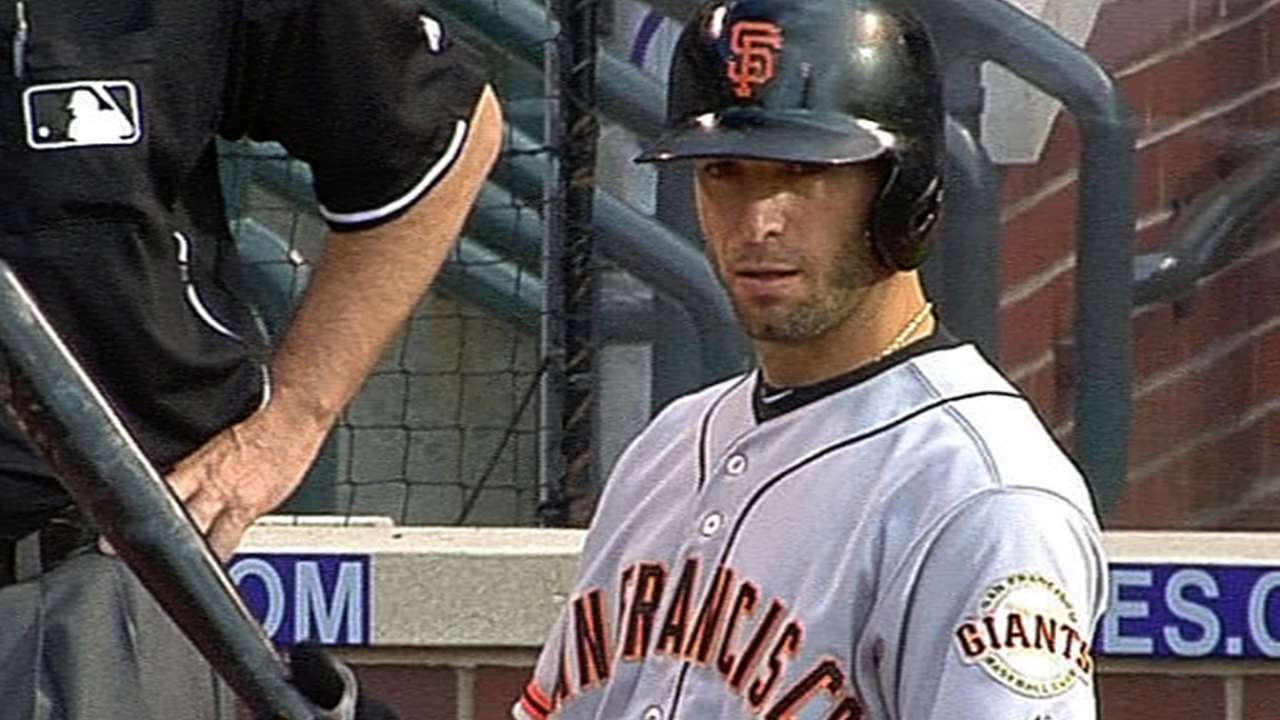 DENVER -- Though the Giants could have used Marco Scutaro's hot hitting and Buster Posey's formidable presence to bolster Sunday's lineup, manager Bruce Bochy considered their long-term welfare and left both regulars on the bench for the series finale against the Colorado Rockies.
At 37, Scutaro will need occasional breaks to remain offensively productive. The second baseman entered Sunday with a Major League-best 17-game hitting streak that lifted his batting average from .215 to .331. Ironically, Scutaro's success may have partially accounted for the need to rest him, since he has reached base so frequently. He's batting .486 (34-for-70) during his streak.
Bochy cited the duration of the first three games of this series as a reason for resting Posey, who has started 40 of 44 games, including 36 at the grueling catcher's spot. The average time of each game was three hours and 11 minutes.
"Those are some long days back there," Bochy said.
Scutaro and Posey are virtually certain to return to the lineup Monday when the Giants open a three-game series against the Washington Nationals. And they'll receive another breather on Thursday's scheduled off-day.
Chris Haft is a reporter for MLB.com. This story was not subject to the approval of Major League Baseball or its clubs.