Bochy calls meeting to discuss mental errors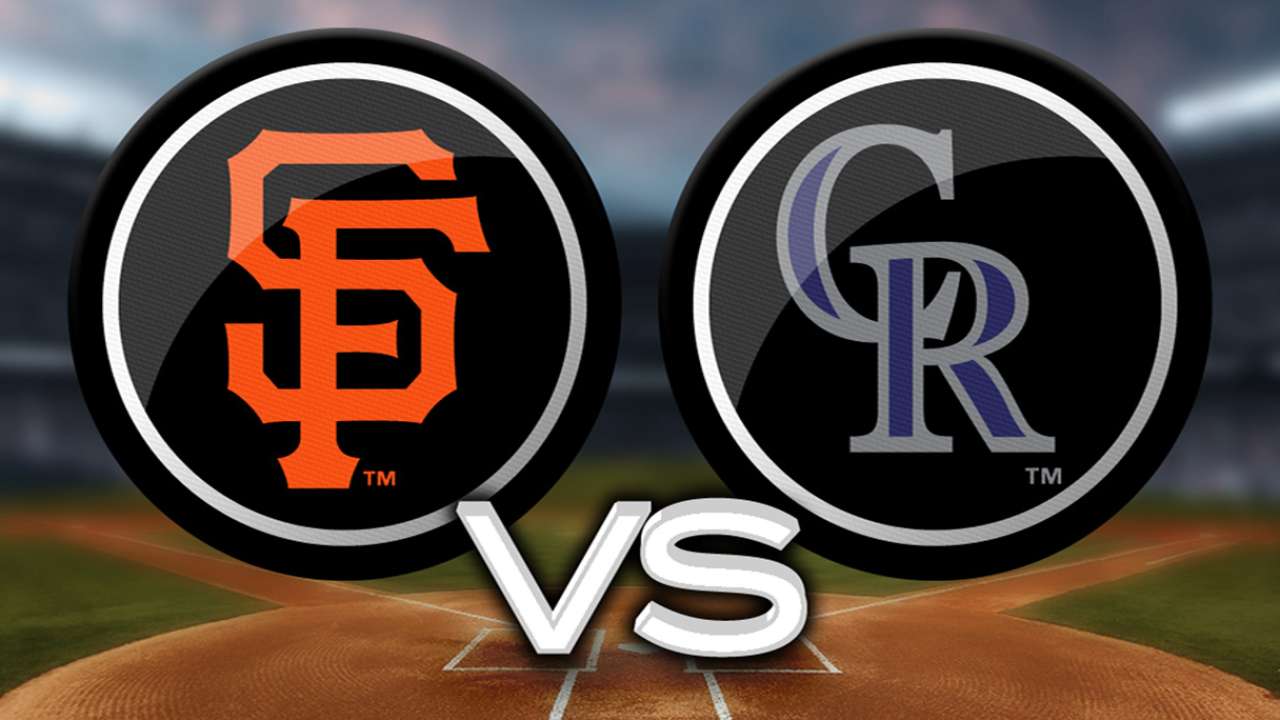 DENVER -- A day after the Giants committed a season-high four errors, manager Bruce Bochy conducted a pregame meeting Saturday to remind players about the evils of mental mistakes.
"I just kind of checked in with the club, that's all that was. We talked about a few things," Bochy said after the meeting, which lasted about 10 minutes.
But Bochy dwelled on aspects of Friday's shabby performance during his pregame chat with reporters, indicating that the Giants' rash of sloppiness was a primary topic of the meeting. He cited two examples of unwise execution that hastened the Giants' 10-9 loss Friday to Colorado.
One was third baseman Pablo Sandoval's wild throw past first base after he dove for Eric Young's third-inning grounder. Sandoval had no play on the fleet Young and thus had no business attempting a throw.
"He was trying to make a play that's impossible and he throws it away. Now we've compounded the damage," Bochy said.
Later during that inning, Madison Bumgarner neglected to back up third base as center fielder Angel Pagan overthrew third. The ball went into the stands on one hop, which Bumgarner might have prevented had he positioned himself properly.
Chris Haft is a reporter for MLB.com. This story was not subject to the approval of Major League Baseball or its clubs.