Giants' approach at the plate is paying dividends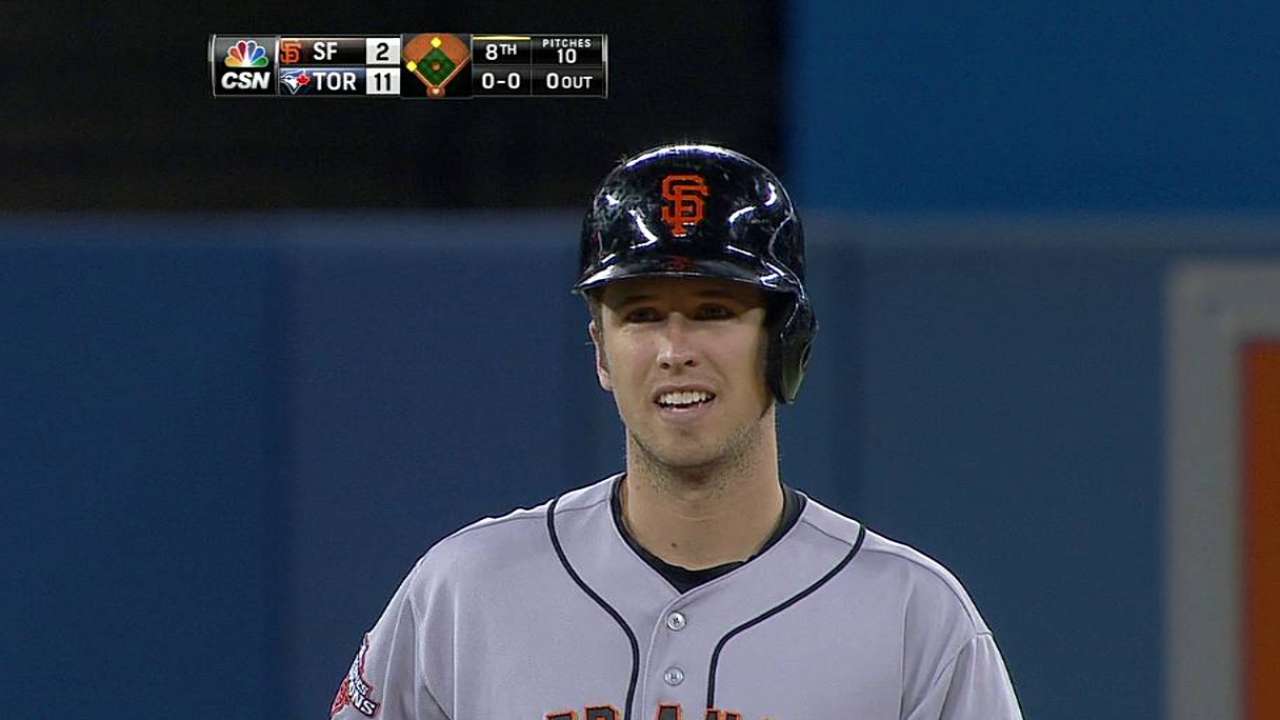 DENVER -- So the Giants led the National League in hitting entering Friday with a .269 mark. This fact is not to be taken lightly.
Many outstanding hitters have performed for the Giants, but few helped them win team batting titles. Since 1932, the club has paced the NL in hitting exactly twice: 1962 (.278) and '93 (.276).
The Giants' efficiency largely represents a continuation of last year, when they recorded the league's second-lowest strikeout total and hit a Major League-high .296 with runners in scoring position after the All-Star break.
"The guys have bought into [the offensive philosophy] more and more now," hitting coach Hensley Meulens said.
Meulens, who divides his duties with Joe Lefebvre, reviewed the basics the Giants try to follow: shortening up one's swing with two strikes; getting a good pitch to hit (a time-honored approach); and trying to hit pitches on a line drive down. That way, the batter is more likely to put the ball in play. If he mishits it up, he'll pop up or lift a lazy fly ball.
Meulens reiterated that the arrival of individuals such as Marco Scutaro, who strives to avoid striking out, has pushed other Giants to adopt the increasingly team-wide approach.
Chris Haft is a reporter for MLB.com. This story was not subject to the approval of Major League Baseball or its clubs.