Affeldt finds success at hitter-friendly Coors Field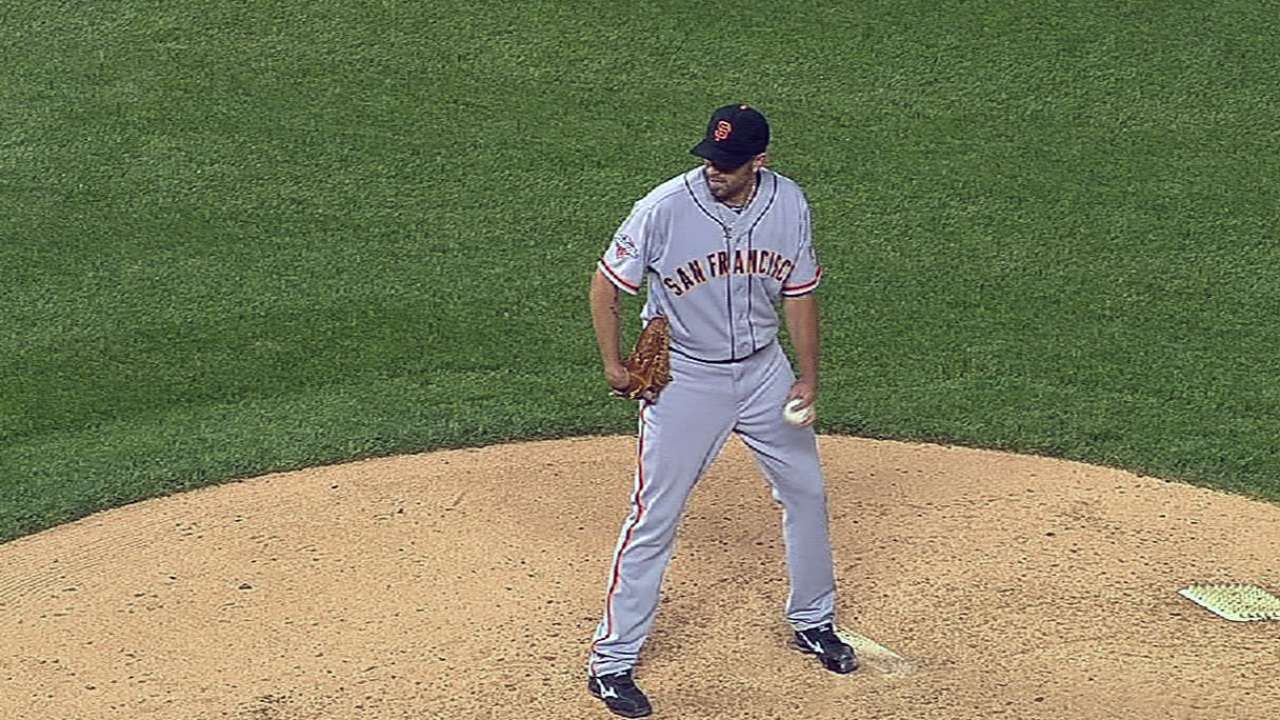 DENVER -- Jeremy Affeldt has written a book, "To Stir a Movement," which not only provides autobiographical details but also explains his altruistic beliefs.
Maybe his next book ought to be a how-to compendium on pitching at Coors Field.
Among pitchers who have thrown at least 70 career innings at hitter-friendly Coors -- Affeldt has worked 70 1/3 -- he owns the lowest ERA, a 3.07 figure. He also ranks second in opponents' batting average at .228, less than .0005 behind Huston Street. Incidentally, Giants right-hander Matt Cain is third at .232.
Affeldt, who contributed two scoreless innings to the Giants' 8-6 victory Thursday, said that it's all about adjusting to the mile-high altitude, which tends to straighten pitches.
"You have to finish your pitches here," Affeldt said, citing the importance of releasing the ball with the end of the fingertips. "If you throw a sinker in most ballparks, it's still going to sink, even if it's not your best one. Here, if you don't finish it well, sometimes it almost cuts [across home plate] due to the air. You'll throw a good pitch and it comes right back to the middle. Now that outer half of home plate becomes the middle, and the outer third of home plate becomes the outer half. That's good hitting area."
Mistakes, Affeldt said, become magnified.
"It's more highlighted that you didn't throw a pitch right," he said.
Inducing ground balls becomes a paramount concern, he added. "If it gets hit in the air here, it really doesn't want to come down," Affeldt said. He observed that when he pitched home games during his 2006-07 Rockies tenure, "I thought 'down.' That's all I thought about."
Chris Haft is a reporter for MLB.com. This story was not subject to the approval of Major League Baseball or its clubs.