Bochy says Vogelsong has earned 'longer leash'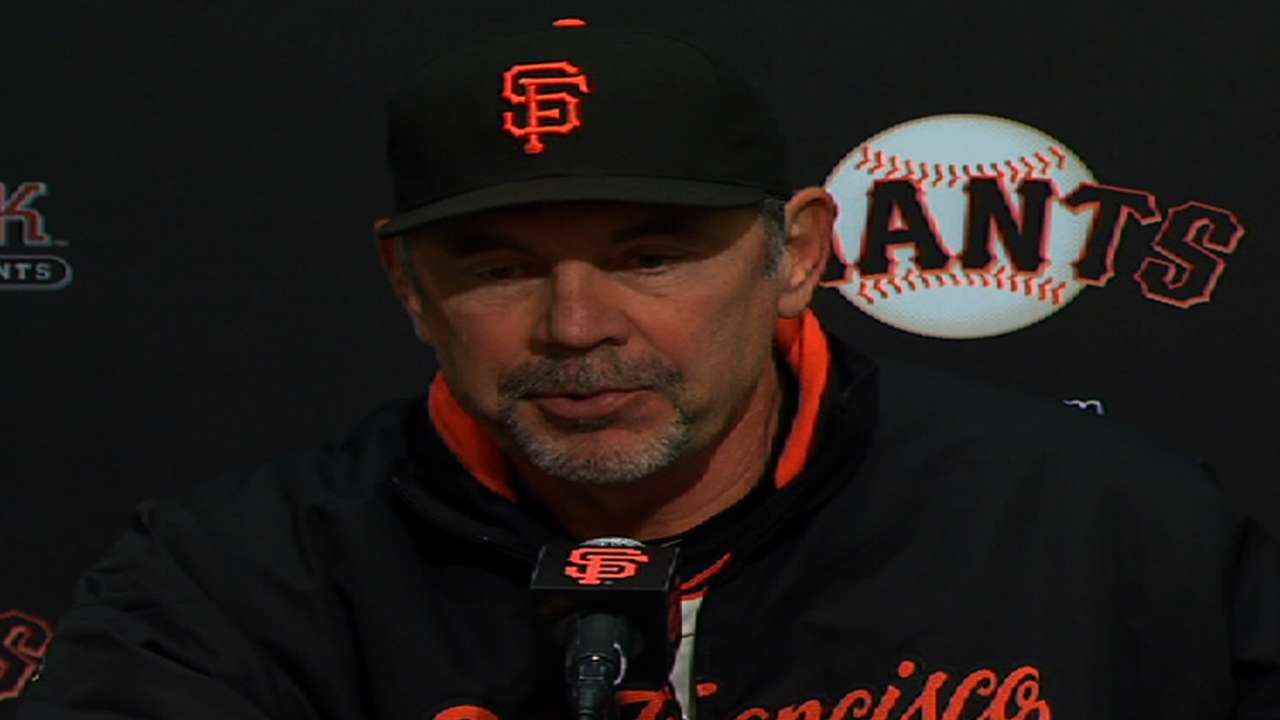 DENVER -- Despite his struggles, Ryan Vogelsong will remain in the Giants' starting rotation to face the Washington Nationals next Monday.
And he may have amassed enough credibility with manager Bruce Bochy to remain a starter beyond that, even if he endures another rough outing.
"He's done a lot," Bochy said of Vogelsong, whom he described as being in a positive frame of mind during a one-on-one chat Thursday. "He's earned some things, including a longer leash."
Bochy said that as of "right now," Vogelsong will be Monday's starter. But that qualifier didn't necessarily mean that Bochy would change his mind. Bochy noted that in their talk, Vogelsong volunteered to pitch long relief in the next few days if he's needed, since he threw just 64 pitches in two innings while yielding eight runs (three earned) on Wednesday in Toronto. So if Vogelsong were to appear in relief, he could be unavailable Monday.
Vogelsong (1-4) owns a 8.06 ERA, the highest among National League pitchers who have accumulated enough innings at a rate to qualify for the ERA title.
Chris Haft is a reporter for MLB.com. This story was not subject to the approval of Major League Baseball or its clubs.