Hall exhibit to toast Giants' 2012 World Series title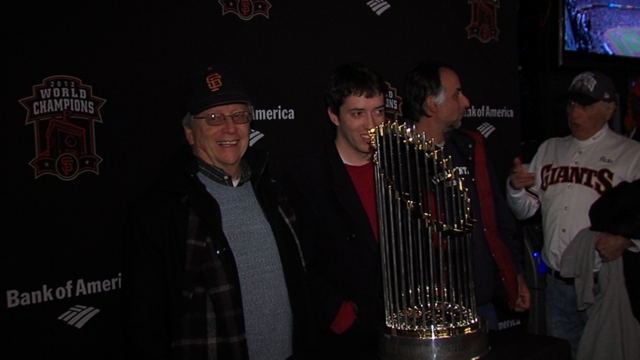 DENVER -- The 2012 World Series trophy, which has made the rounds through Giants country, will visit hallowed ground during the weekend of June 22-23 when it goes on display at the National Baseball Hall of Fame and Museum in Cooperstown, N.Y.
The display will be part of the Hall of Fame's Autumn Glory exhibit during a weekend largely devoted to the reigning World Series champions. Plans were announced Thursday.
Items to be exhibited from the Giants' four-game Series sweep of Detroit include the bat Pablo Sandoval used to hit the first two of his three home runs in Game 1; the jersey that Ryan Vogelsong wore in his Game 3 victory; manager Bruce Bochy's warmup jacket that he wore throughout the entire Series; Gregor Blanco's glove that he used through the regular season and postseason; a Hunter Pence bat; Marco Scutaro and Matt Cain's postseason spikes; and Brandon Crawford's postseason cap.
During June, the Hall of Fame also will feature daily programs dedicated to the Giants.
Chris Haft is a reporter for MLB.com. This story was not subject to the approval of Major League Baseball or its clubs.