Pill's promotion mainly to benefit Peguero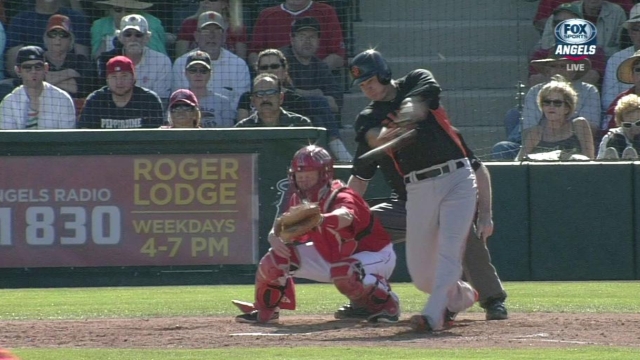 TORONTO -- The decision to recall first baseman Brett Pill from Triple-A Fresno was for two reasons, manager Bruce Bochy said.
Pill forced the team's hand by swinging a hot stick in the Minors, but Bochy also said that he wanted to get outfielder Francisco Peguero, who was optioned to the Grizzlies to make room for Pill, more playing time.
"More than anything, get Peguero playing again," Bochy said about the decision. "With [Gregor Blanco] and [Andres] Torres, Peguero wasn't going to get a lot of at-bats here.
"When they sit for extended periods, you are setting them back a little bit, I think."
Bochy contemplated putting Pill into the lineup at designated hitter for Tuesday's series opener against the Blue Jays but elected to go with Marco Scutaro instead. With Bochy already deciding that Buster Posey will start at DH on Wednesday, Pill may only see action in Toronto as a pinch-hitter.
Pill hit .341 with nine home runs, 47 RBIs and a 1.054 OPS (on-base plus slugging percentage) over 32 games at Fresno.
Peguero, meanwhile, hit .188 with a stolen base in six games with San Francisco.
Chris Toman is a contributor to MLB.com. This story was not subject to the approval of Major League Baseball or its clubs.