Sandoval OK after pitch hits right wrist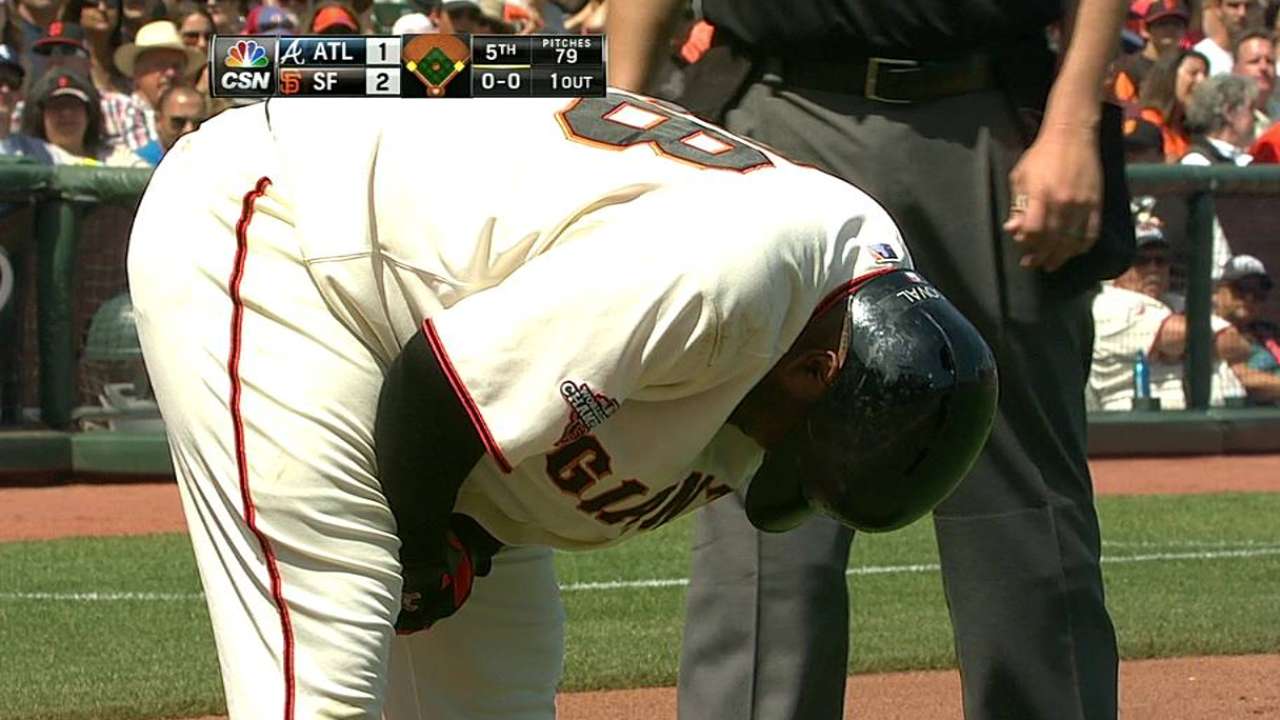 SAN FRANCISCO -- No fractures were found on the right wrist of Giants third baseman Pablo Sandoval, who underwent X-rays after being struck by a Paul Maholm pitch during the fifth inning of Saturday's game against the Atlanta Braves.
"He's going to be a little sore," Giants manager Bruce Bochy said, who rushed onto the field with head athletic trainer Dave Groeschner to tend to Sandoval. "I'll check him out [Sunday] and see if he's available. I'm a little concerned, obviously, when you get hit there."
Sandoval remained in the game but left as part of a double-switch after grounding out in the seventh inning. Following San Francisco's 10-1 victory over Atlanta, Sandoval told Spanish-speaking reporter Manolo Hernandez-Douen that he felt fine.
Sandoval, who missed 99 games in the previous two seasons, has appeared in 36 of San Francisco's 37 games so far. He's batting .375 (21-for-56) with two home runs and seven RBIs in his last 14 games, hiking his overall average to .315.
Chris Haft is a reporter for MLB.com. This story was not subject to the approval of Major League Baseball or its clubs.