Posey now finding fences at home park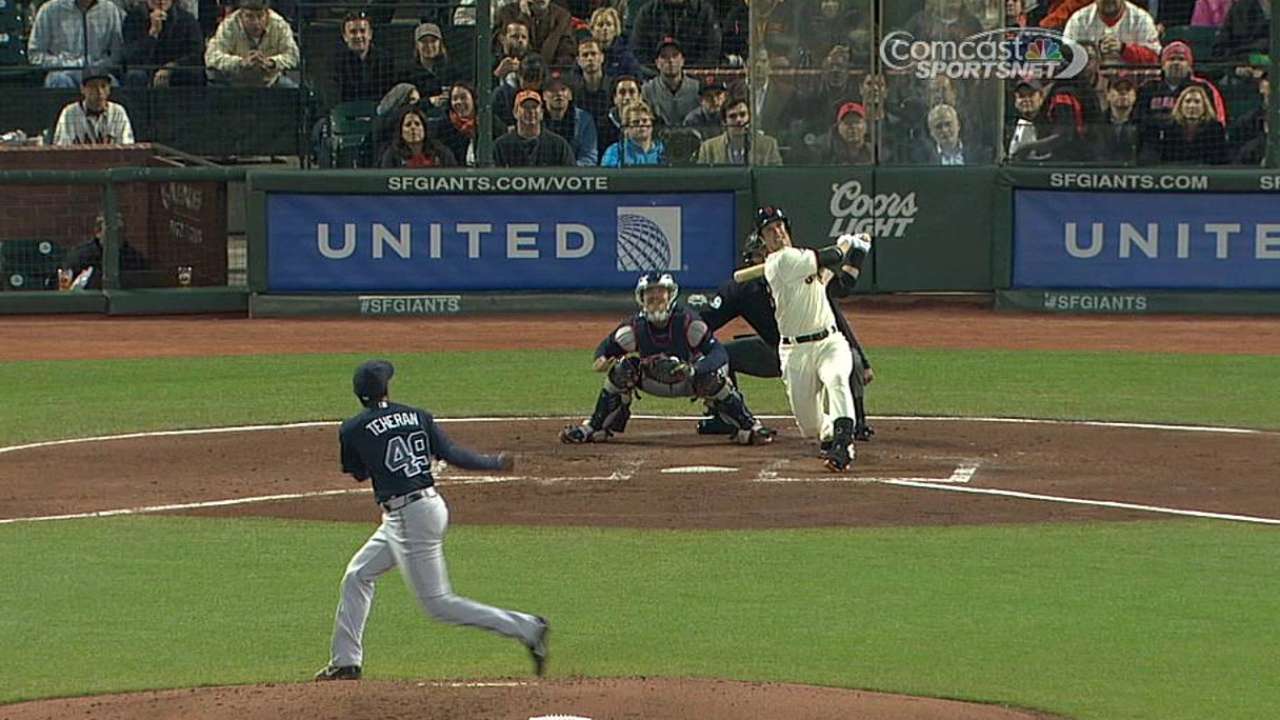 SAN FRANCISCO -- The sample size is small, but the difference is dramatic. AT&T Park no longer appears to stifle Buster Posey's power.
Entering Saturday, Posey had hit four of of his five homers at AT&T Park. By contrast, he collected 17 of his 24 homers on the road last year.
Posey derived no great significance from the altered ratios.
"I don't think there's anything to it," he said.
However, he welcomed the simple fact that he has succeeded in reaching the left-field seats at a more frequent rate.
"Obviously, this is not always a home run-friendly park," he said.
Due to the fickle nature of the breezes swirling around the park, Posey said that he refrains from getting too excited when he sees the flags blowing toward the bay, suggesting that the wind is blowing out.
"It's hard to tell here," Posey said. "You can hit one ball one night and it goes out, and the next night, the wind holds it up."
Chris Haft is a reporter for MLB.com. This story was not subject to the approval of Major League Baseball or its clubs.