Peguero replaces Torres in Giants' lineup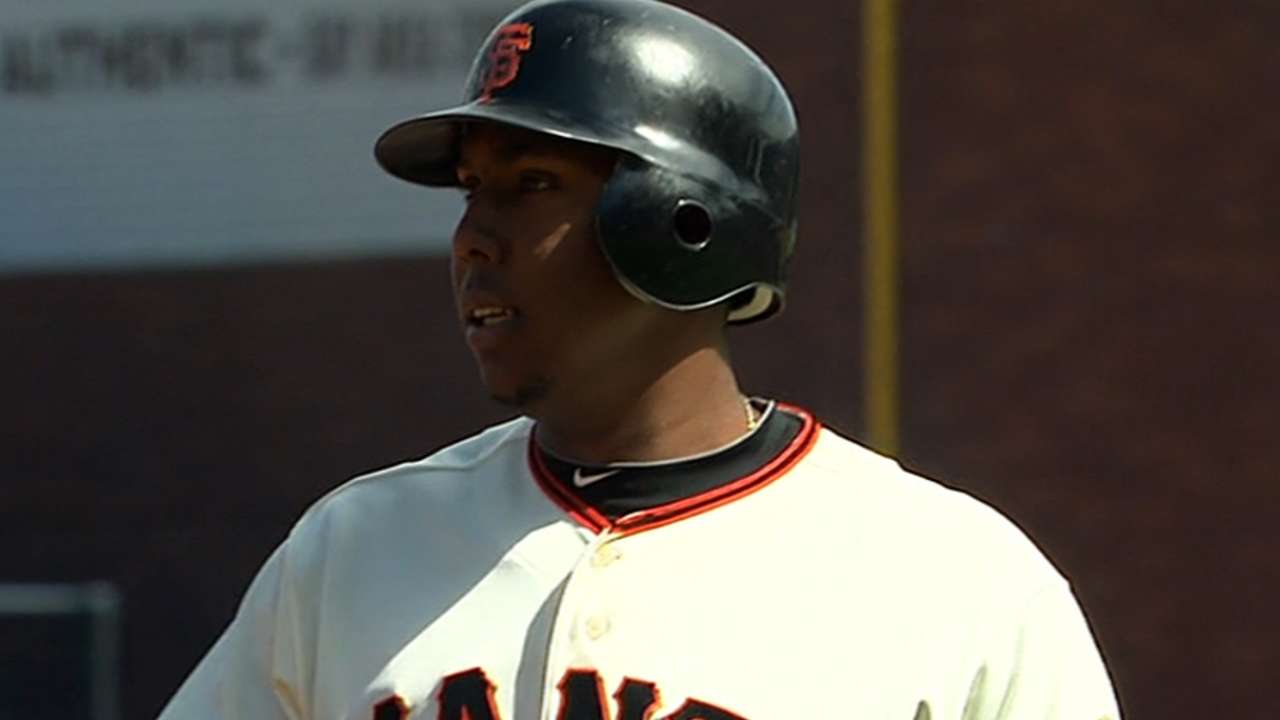 SAN FRANCISCO -- Francisco Peguero received a welcome surprise Saturday when Giants manager Bruce Bochy installed him in the lineup, batting sixth and playing left field.
Andres Torres was the original starter in left, but Bochy exercised his executive privilege and switched to Peguero. Bochy figured that with left-hander Paul Maholm starting for Atlanta, this would be an opportune time to assign the right-handed-batting Peguero his fourth start since being recalled from Triple-A Fresno on May 3.
The switch-hitting Torres also would have given Maholm another right-handed bat to face. But Torres entered the game hitting .143 (2-for-14) lifetime against Maholm.
Bochy, who strives to keep each player sharp, sensed that Peguero needed some activity.
"He's done a good job in the outfield," Bochy said of the 24-year-old rookie. "It's tough for these kids that are used to playing every day to come up here and do a role or play once every four or five days. It's a big adjustment for them. I like how he's coming in every day, working and staying ready."
Chris Haft is a reporter for MLB.com. This story was not subject to the approval of Major League Baseball or its clubs.