Noonan learning to prepare in bench role with Giants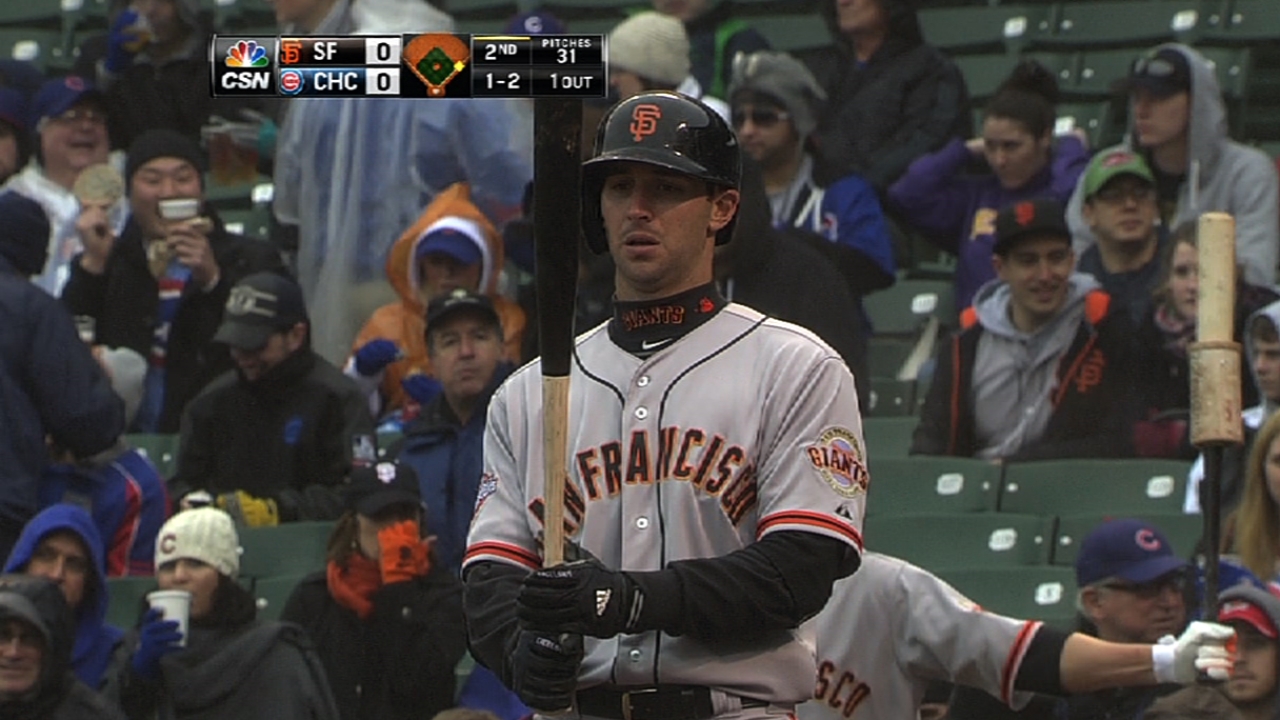 SAN FRANCISCO -- Not only is rookie Nick Noonan adjusting to the Major Leagues, but he also must learn to handle a utility infielder's role after playing regularly for six Minor League seasons.
Noonan has started three of the Giants' first 36 games, which hasn't done much to sharpen his hitting stroke. He entered Friday hitless in his last nine pinch-hit at-bats. Overall, however, he's batting a respectable .273 (9-for-33).
"I'm getting a little better at reading the game situation, when a pinch-hitter might come up," Noonan said. "Trying to predict what might happen before it happens is a key."
Noonan's most essential work occurs before games, obviously enough. "I definitely try to practice more at game speed," he said. "If you don't get in a game for four or five days, sometimes the pace of the game will get you. But if you practice at full speed, I kind of do everything naturally in the game."
Noonan said that when he's in the cage for batting practice, he approaches his swings as if he were experiencing an actual at-bat. Defensively, bench coach Ron Wotus encouraged him to take 10 hard-hit ground balls instead of the lazy bouncers that infielders often receive during pregame workouts.
"We kind of cut down the workload a little bit but increased the intensity," Noonan said.
Chris Haft is a reporter for MLB.com. This story was not subject to the approval of Major League Baseball or its clubs.