Knee brace could facilitate Casilla's return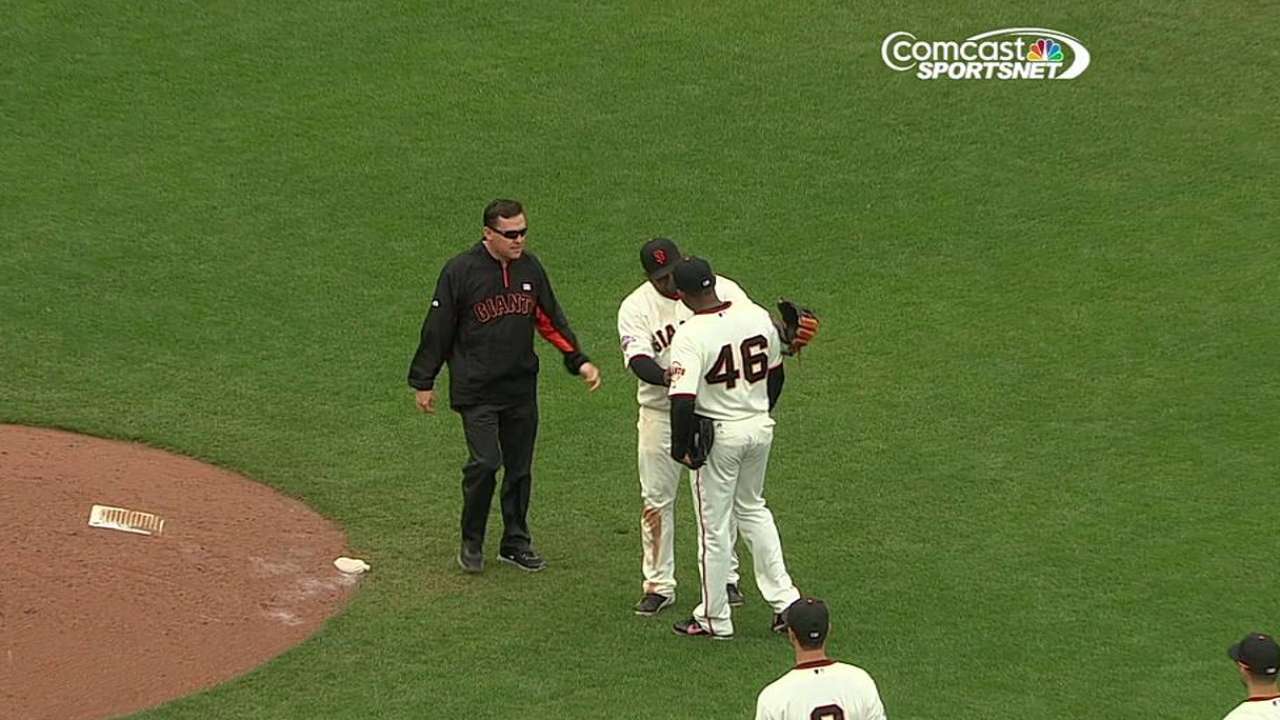 SAN FRANCISCO -- A new knee brace could determine whether right-hander Santiago Casilla feels fit enough to be available to pitch Saturday, as manager Bruce Bochy hopes.
Casilla, San Francisco's top right-handed setup reliever, was expected to rest for the second day in a row Friday while coping with the discomfort caused by a cyst in his right knee. His absence has thinned the bullpen, particularly since right-handers George Kontos and Chad Gaudin each worked two innings in Thursday night's 6-3 loss to Atlanta. But the Giants declined to make a personnel move to add another reliever, as Bochy insisted that the bullpen could provide adequate coverage.
Bochy wasn't certain whether Casilla will wear his knee brace while pitching or use it for support while throwing in non-game situations. Either way, Bochy said, "hopefully the knee brace will make it more comfortable for him to throw."
Chris Haft is a reporter for MLB.com. This story was not subject to the approval of Major League Baseball or its clubs.