Bochy backs Vogelsong amid recent struggles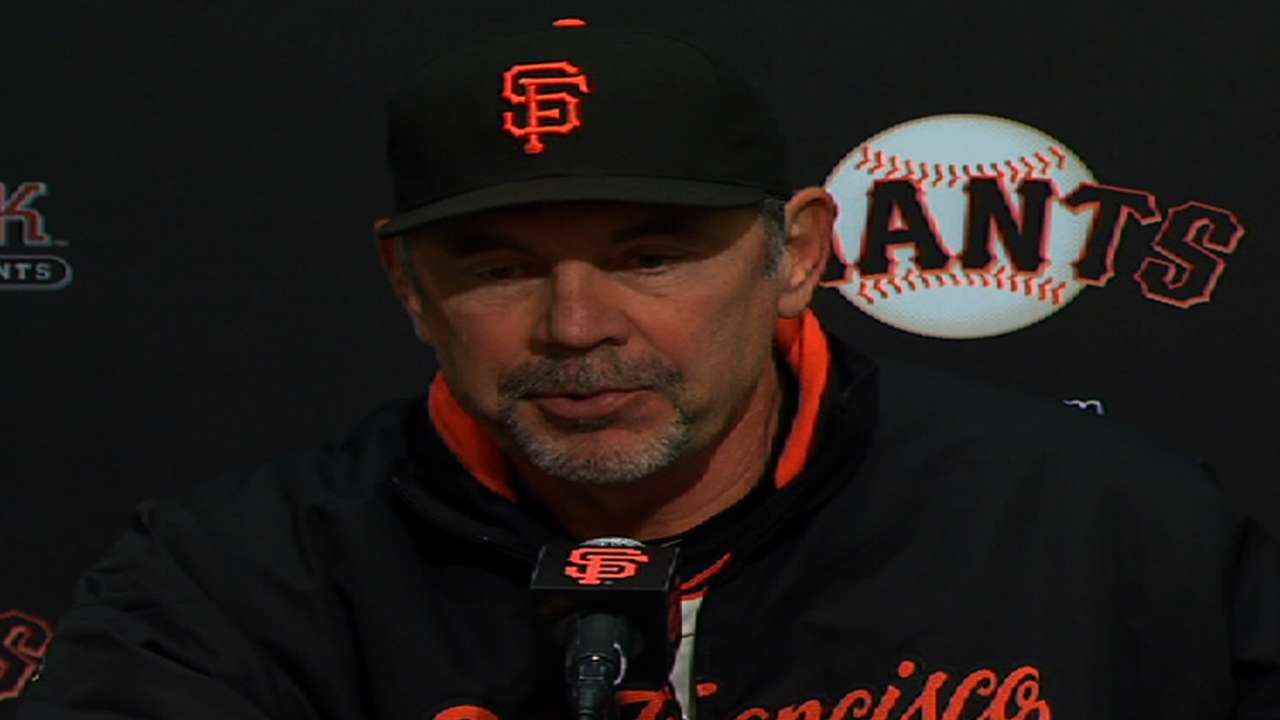 SAN FRANCISCO -- Giants manager Bruce Bochy demonstrated his faith Friday in Ryan Vogelsong, announcing that the struggling right-hander will make his next scheduled start Wednesday at Toronto.
Vogelsong (1-3) allowed all of Atlanta's runs and seven hits in 4 1/3 innings as the Giants dropped Thursday's series opener, 6-3.
Monday's scheduled off-day gave the Giants a chance to skip Vogelsong for a turn while keeping the other members of the starting rotation on their usual rest. After Thursday's game, Bochy would not definitively say whether Vogelsong would start or be skipped next week.
But, upon further review, Bochy considered Vogelsong's outing against the Braves better than the numbers indicated.
"The more I look at it, it looks pretty good," Bochy said. "We'll stay behind him."
Vogelsong matched a season high with seven strikeouts. He held a 3-2 lead through four innings, having allowed Brian McCann's two-run homer in the second inning. Vogelsong couldn't finish the fifth, when Atlanta scored four runs.
Vogelsong has yielded 22 earned runs in 21 innings spanning his last four appearances, hiking his era to 7.78. In the right-hander's last two outings, he has allowed 13 earned runs and 16 hits in nine innings.
"He went through this last year," an unfazed Bochy said, referring to Vogelsong's 6.75 ERA in his final 10 starts. "He just has to back off grinding too hard on every pitch."
Chris Haft is a reporter for MLB.com. This story was not subject to the approval of Major League Baseball or its clubs.