Casilla out with cyst in right knee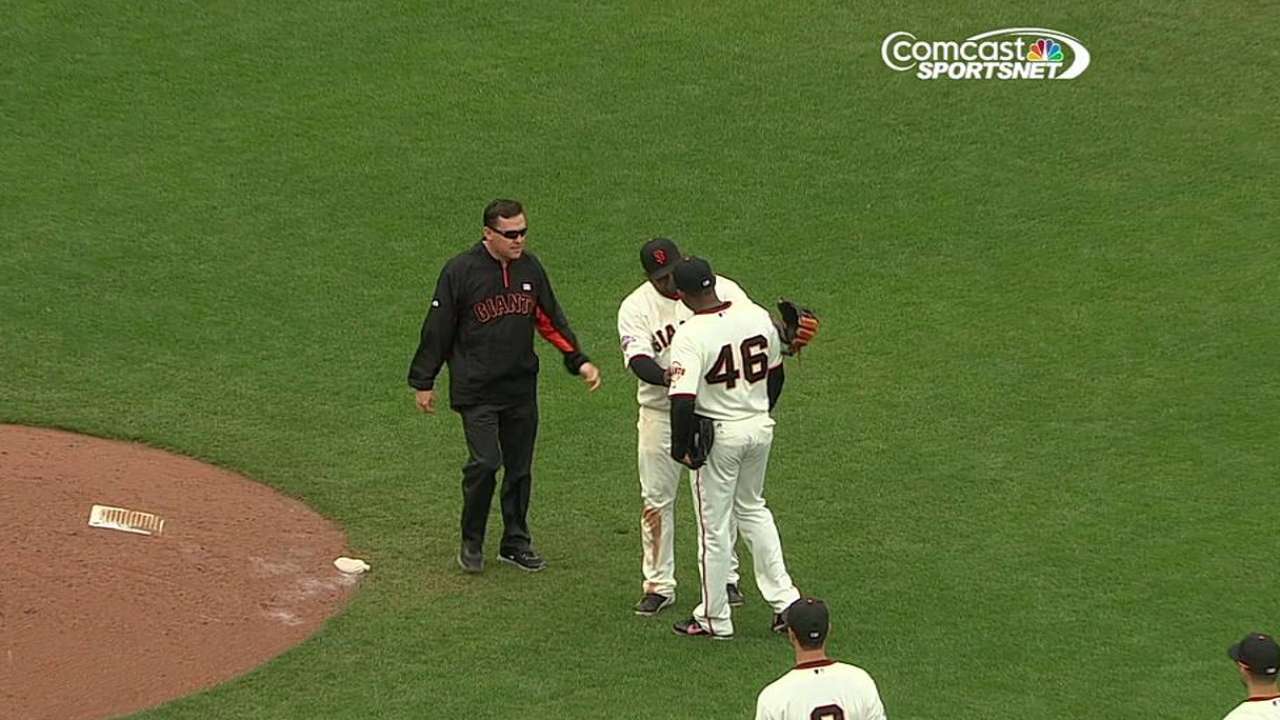 SAN FRANCISCO -- Giants right-hander Santiago Casilla likely will be sidelined for a couple of days to cope with the discomfort caused by a cyst in his right knee, manager Bruce Bochy said Thursday.
Bochy acknowledged that the Giants have known about the cyst since last year. Yet, Bochy couldn't recall an instance when Casilla ached enough to ask for a day off. In fact, he led the staff with 73 appearances in 2012.
Nor, said Bochy, was offseason surgery considered to remove the cyst.
"But," Bochy said, "it bothered him yesterday."
On Wednesday, Casilla faced two Philadelphia batters in the eighth inning and probably would have stuck around to finish the inning. But the pain forced him to leave the game.
Bochy observed that Casilla would be in worse shape if his left leg -- the one he lands on as he releases a pitch -- were affected instead. Casilla might adjust to the discomfort by wearing a brace, Bochy suggested.
George Kontos and Chad Gaudin, the other right-handed relievers besides closer Sergio Romo, probably will play more prominent roles in Bochy's bullpen plans while Casilla rests.
Chris Haft is a reporter for MLB.com. This story was not subject to the approval of Major League Baseball or its clubs.