Braves outfield reminiscent of early '70s Giants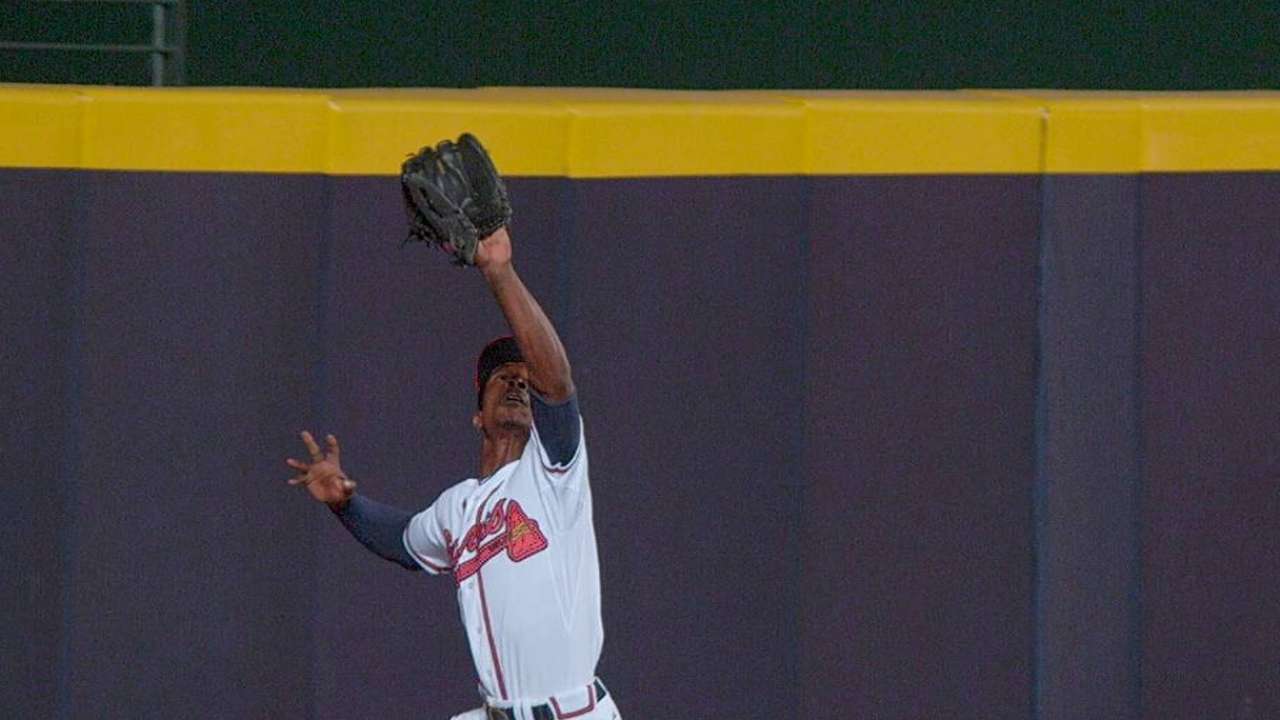 SAN FRANCISCO -- The Giants are getting their first look at the Atlanta Braves' talented outfield. Most of it, at least, since right fielder Jason Heyward is recovering from an appendectomy.
Heyward, left fielder Justin Upton and center fielder B.J. Upton are all billed as five-tool players. It's nothing the Giants haven't seen before, though decades have passed since they possessed an outfield of this ilk.
Fans of a certain age will agree that the threesome of left fielder Gary Matthews, center fielder Garry Maddox and right fielder Bobby Bonds demonstrated multiple skills. They played together for only two full seasons, 1973-74, but their prodigious talent was unforgettable.
Matthews, who was in town earlier this week as part of the Philadelphia Phillies' broadcasting crew, confessed that he hadn't seen the Braves play enough to determine whether their outfield was as impressive as the bygone Giants group. But he conceded nothing when it came to one of the five tools: speed.
"I know that none of them can run as fast as Bonds," Matthews said. "Because Bonds ran a nine-something 100 [yard dash]. So they couldn't beat Bobby in any kind of a race. Maybe Garry or myself. But Bobby was more of a sprinter when he was playing."
Chris Haft is a reporter for MLB.com. This story was not subject to the approval of Major League Baseball or its clubs.