Bochy: Zito is proof NL doesn't need DH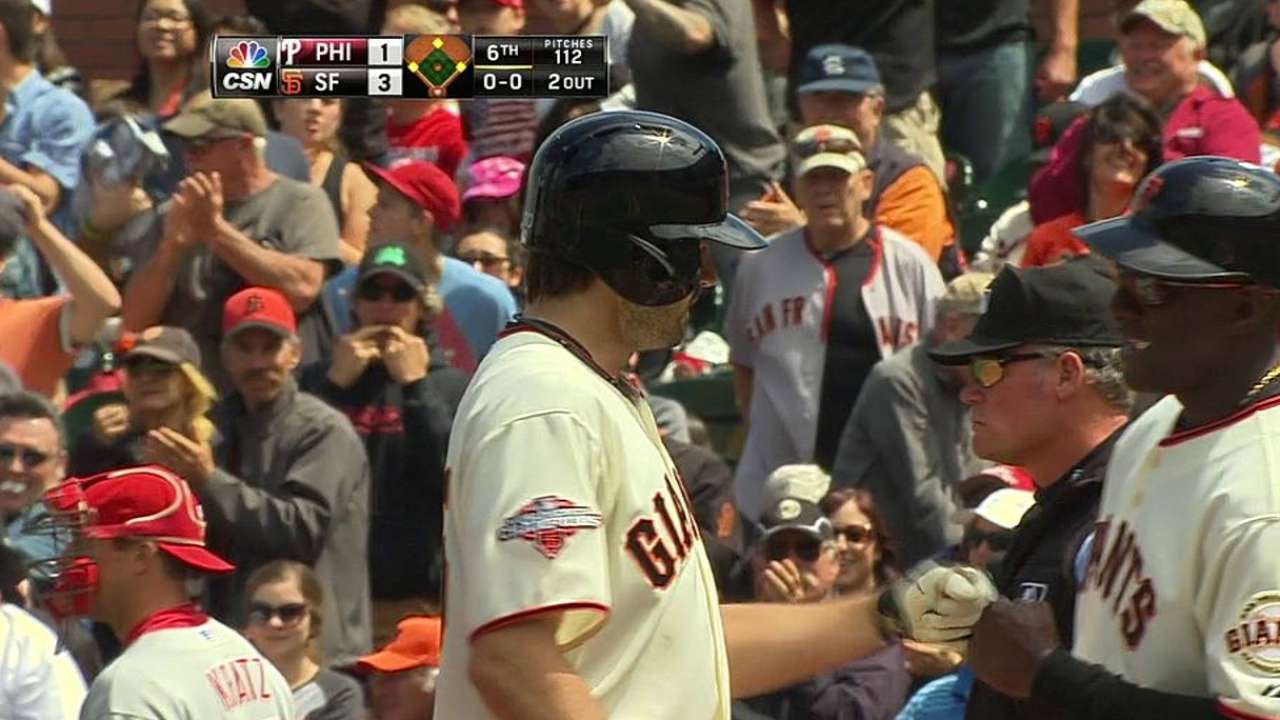 SAN FRANCISCO -- Giants manager Bruce Bochy seized on Barry Zito's improvement as a hitter to reiterate his opposition to incorporating designated hitters within the National League.
Virtually helpless with a bat upon joining the Giants in 2007 after seven seasons performing alongside a DH in Oakland, Zito owns a gaudy .333 batting average (4-for-12) and a team-high five sacrifice bunts this season.
"It's not pretty, but he battles," Bochy said on Thursday, noting with amusement that Zito asks for inside information about opposing pitchers, just as position players do. "We laugh about it, but he competes."
Bochy has reveled in the NL's traditional approach of having pitchers hit. He doesn't want that to change, despite the persistent cries for both leagues to perform under the same rules. It has been widely speculated that any adjustment would involve the NL adopting the DH.
"I would be disappointed. I've heard that, too," Bochy said. "I just love the pitcher hitting. I think it's a beautiful game, with the strategy and giving the pitcher a chance to help himself, like Zito did. ... I'd be totally against [the NL adding a DH]."
Chris Haft is a reporter for MLB.com. This story was not subject to the approval of Major League Baseball or its clubs.