Casilla exits game with right knee injury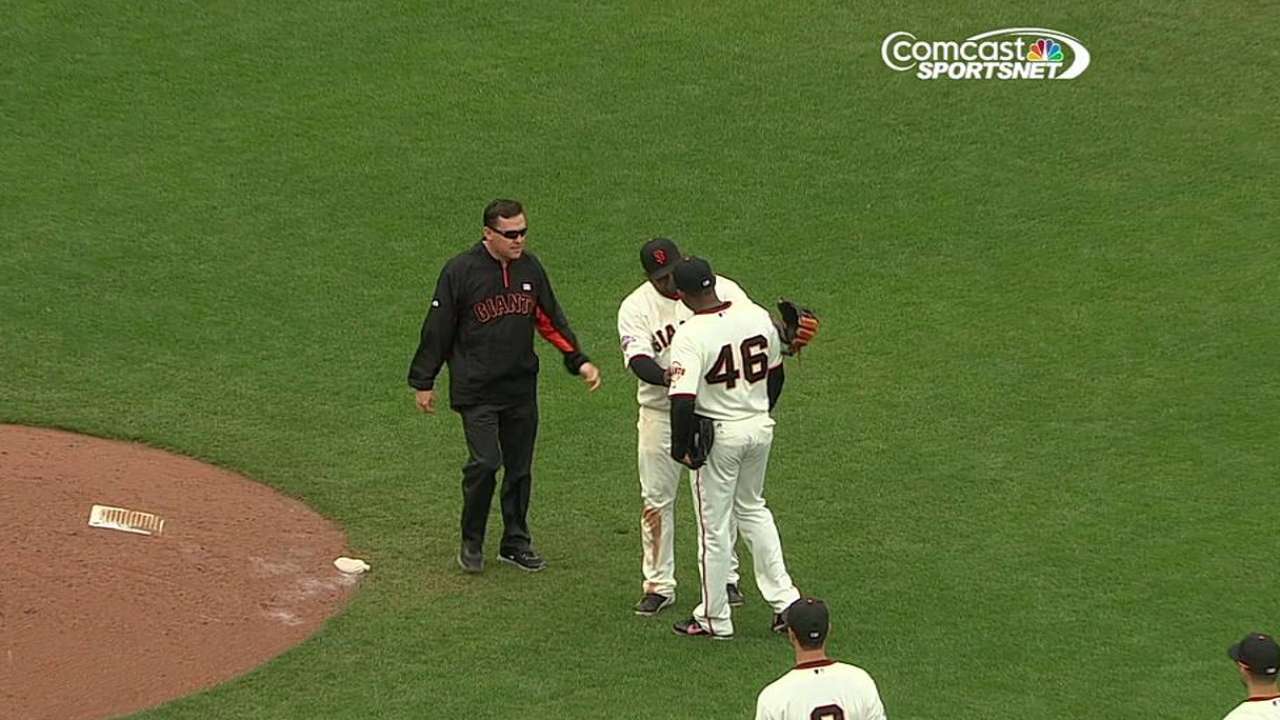 SAN FRANCISCO -- Giants right-hander Santiago Casilla left Wednesday's game against the Philadelphia Phillies during the eighth inning with an injured right knee.
Other than that, not much was known about Castilla's injury. Manager Bruce Bochy said after the Giants' 4-3, 10-inning victory that the club will learn more when the reliever undergoes an MRI examination either later Wednesday or Thursday.
Bochy revealed that Casilla actually was hurt before he entered the game to preserve San Francisco's 3-1 lead with one out in the eighth inning and Carlos Ruiz on first base.
"The knee was bothering him," Bochy said, adding that Casilla might have misled the Giants about the extent of his injury.
Nevertheless, Casilla faced two batters and generated two outs, fanning pinch-hitter Ryan Howard and inducing Ben Revere's fielder's choice grounder before leaving the game. It was initially believed that Casilla hurt himself while covering first base on the latter play.
Casilla is San Francisco's top right-handed setup man, owning a 3-2 record with a 2.12 ERA and one save in 19 appearances.
Chris Haft is a reporter for MLB.com. This story was not subject to the approval of Major League Baseball or its clubs.