Cautious Giants rest Pagan with groin strain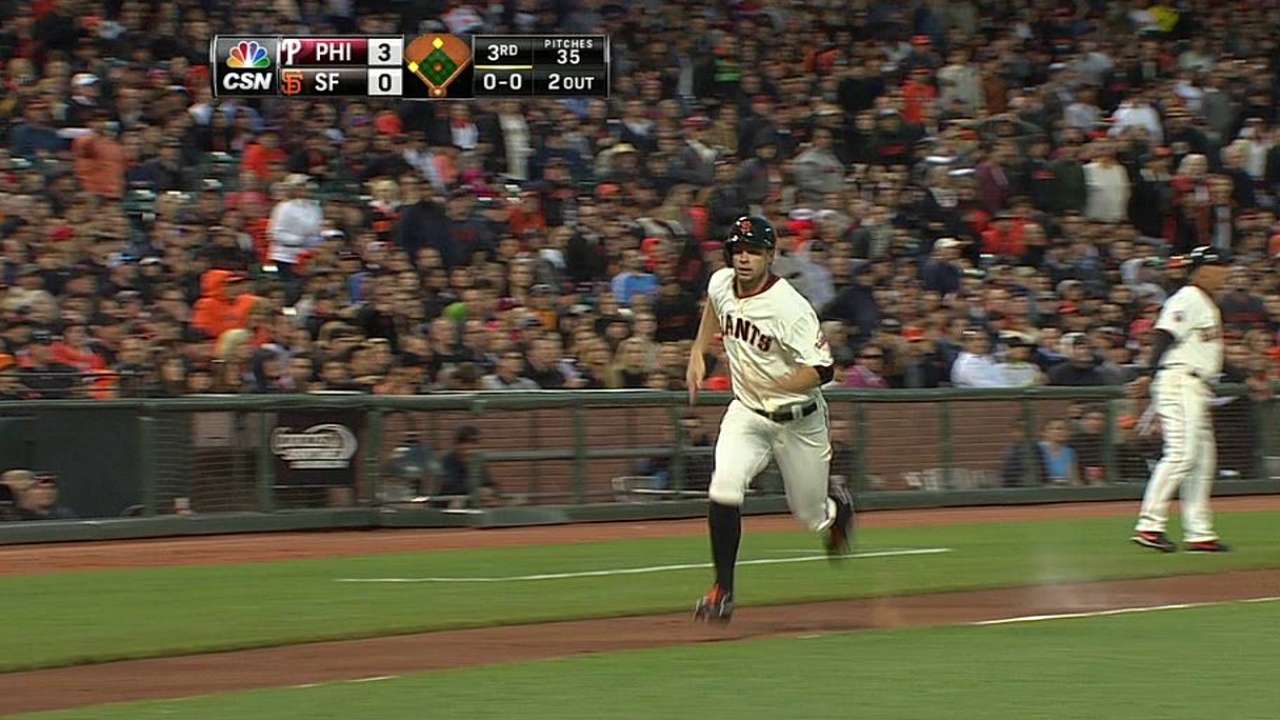 SAN FRANCISCO -- The Giants received what manager Bruce Bochy termed as good news about center fielder Angel Pagan, who was out of Wednesday's lineup with a mild strain of his right groin.
The injury, officially diagnosed as a strained adductor muscle, was discovered Wednesday morning when Pagan underwent an MRI.
Bochy said the ailment was so minor that Pagan could have started the series finale against the Philadelphia Phillies. But Bochy exercised caution.
"The last thing we need is to have a setback with him," Bochy said.
Bochy believed that Pagan could rejoin the lineup as early as Thursday, when the Giants open a four-game series against Atlanta.
"We feel like this is going to go away," Bochy said. "He's going to be fine."
Pagan's injury hampers him only when he hits, Bochy said. Batting left-handed Tuesday, Pagan looked noticeably awkward on a couple of swings while going 0-for-3.
"When he rotates on his swing is when he feels it," Bochy said.
Pagan, who also missed two games during last weekend's Dodgers series with a strained right hamstring, entered Wednesday tied for fifth in the National League with 24 runs scored. He's hitting .268 with only one hit in his previous 11 at-bats.
In Pagan's absence, Gregor Blanco started in center field for the second time this season.
Chris Haft is a reporter for MLB.com. This story was not subject to the approval of Major League Baseball or its clubs.