Kontos relieved to hear good friend Happ is OK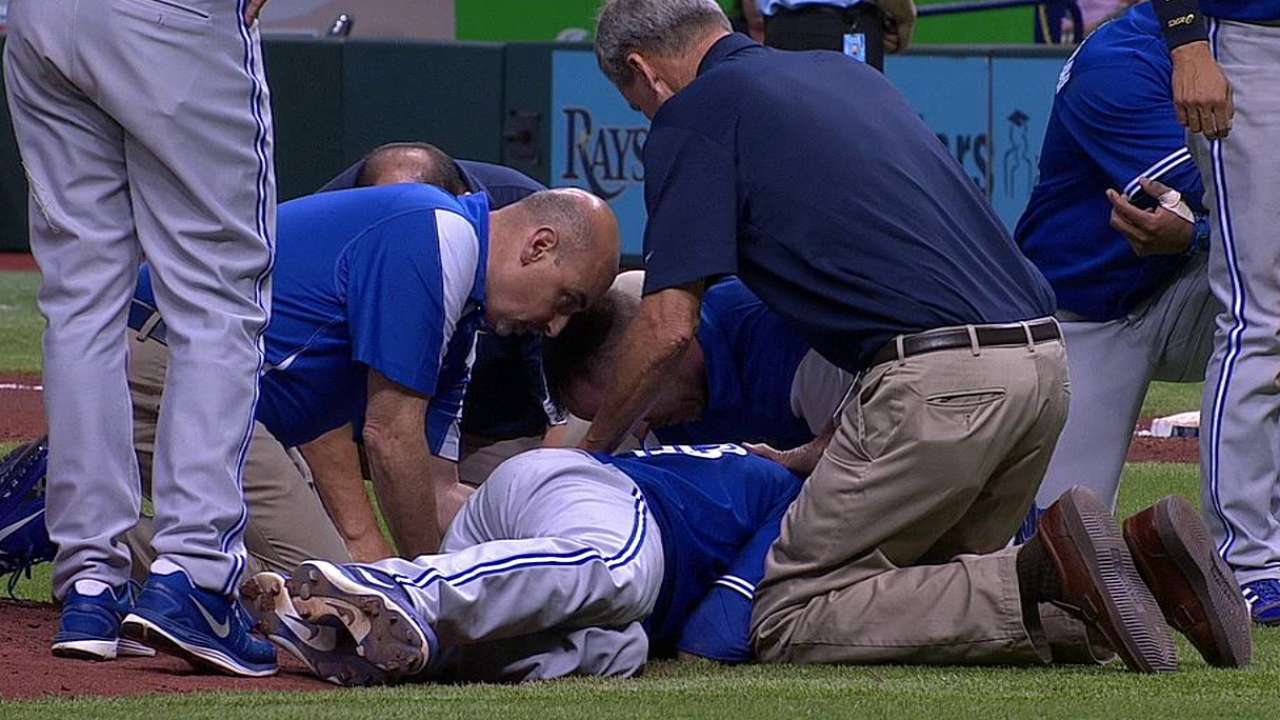 SAN FRANCISCO -- Giants right-hander George Kontos received immediate peace of mind late Tuesday night in the form of a text message from his friend, J.A. Happ, the Toronto left-hander who was struck by a line drive earlier that evening.
Happ, who sustained a head contusion and a laceration to his left ear, was released from a hospital Wednesday. By then, Kontos already knew that his former Northwestern University teammate was in stable condition. Kontos said that he texted Happ shortly after the Giants game ended and got an answer 45 minutes later.
"I'm sure he got a lot of text messages from relatives that he had to get back to," Kontos said Wednesday. "The fact that he responded was a good sign."
Then again, Kontos probably seems like family to Happ, since they're offseason workout partners in the Chicago area.
"I see the guy five times a week during the offseason. We spend quite a bit of time together," Kontos said. "It's good that he seems OK and hopefully nothing unexpected pops up."
Chris Haft is a reporter for MLB.com. This story was not subject to the approval of Major League Baseball or its clubs.