Frandsen calls SF home, but happy with Phillies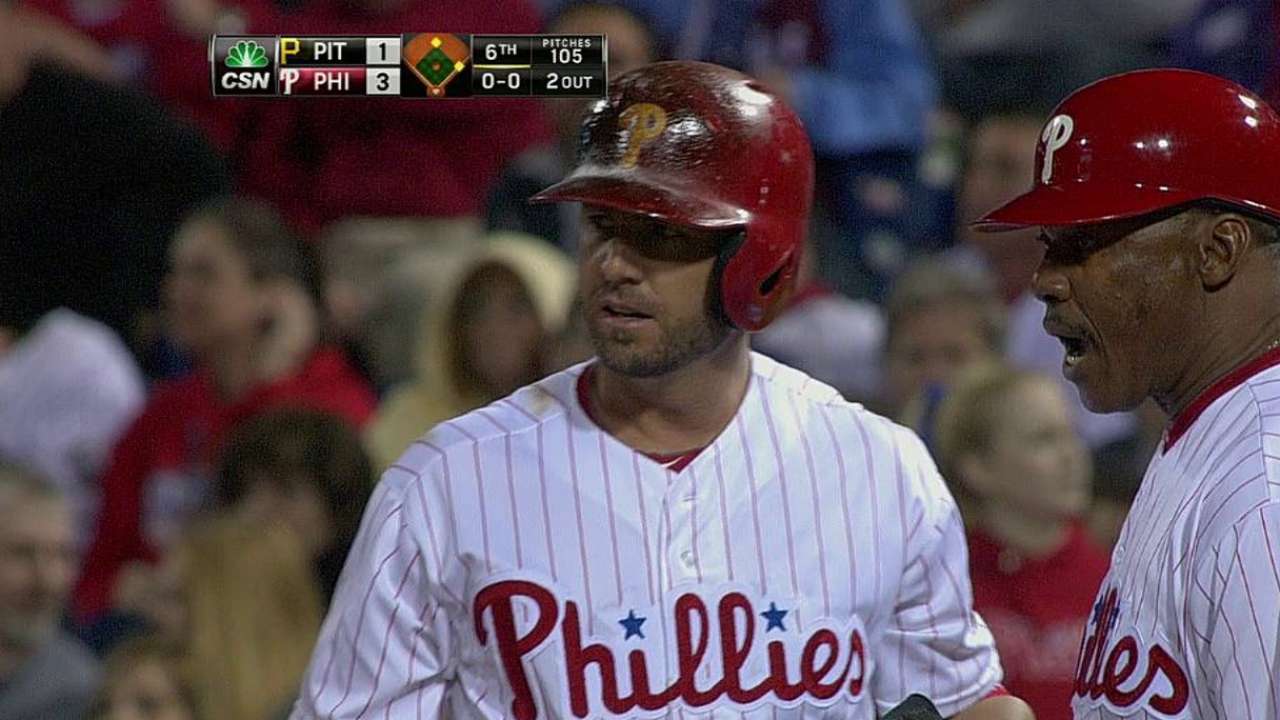 SAN FRANCISCO -- Part of Kevin Frandsen's heart, which might be composed of horsehide and held together by red stitching, will always belong to the Giants organization.
"It's home," said Frandsen, now a Philadelphia Phillies reserve who's in the middle of his first trip to AT&T Park as a visiting player. "This is where you were born as a professional baseball player."
Frandsen's loyalty to the Giants extends only so far. Once Frandsen shows up at the ballpark, everything changes for the San Jose native, who grew up rooting for the Giants, was drafted by the Giants and accepted the club's support as his late brother DJ's fight against cancer ended.
"You flip a switch," Frandsen said Tuesday, "and you just want to beat them."
Frandsen, who hit .240 in 174 games for the Giants from 2006-09, has channeled much of his competitive spirit into pinch-hitting. He entered Tuesday batting .364 (4-for-11) in that role. He has started in only three of Philadelphia's 34 games. That's what happens to a reserve infielder playing behind All-Stars Ryan Howard, Chase Utley, Jimmy Rollins and Michael Young. But though that quartet keeps Frandsen on the bench more often than not, he relishes being their teammate.
"You've got professionals, guys who have done it, guys who have won and had huge success," he said.
That attitude has helped Frandsen, who turns 31 on May 24, find a second home in Philadelphia. As much as Frandsen reveled in being a Giant, some players tired of his ceaseless intensity.
"I wasn't always accepted by the veterans," he said. "[Due to] my passion for the game, I was always up and high on energy all the time. They didn't really like it all the time. Now, it's accepted here. That's awesome."
Chris Haft is a reporter for MLB.com. This story was not subject to the approval of Major League Baseball or its clubs.