Pagan rests with mild hamstring strain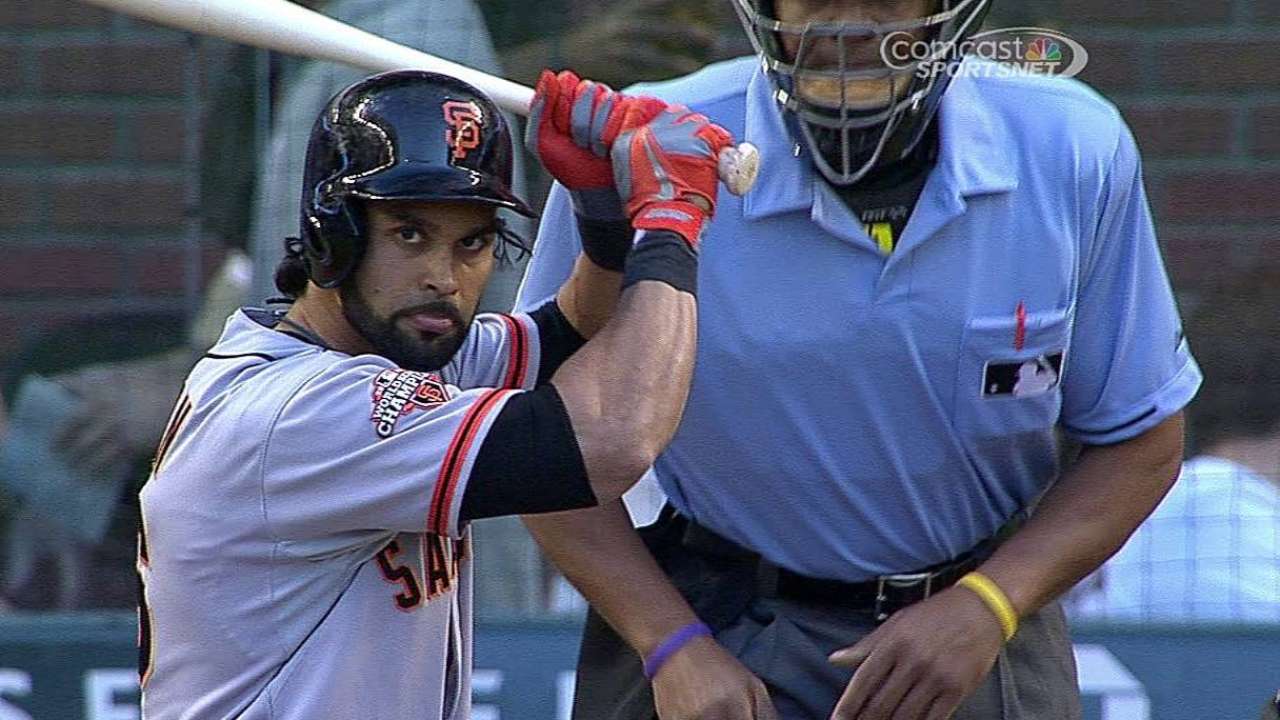 SAN FRANCISCO -- After suffering a mild strain to his upper right hamstring on a throw Saturday, Giants center fielder and leadoff hitter Angel Pagan did not start Sunday's series finale and remains day to day.
In the fifth inning Saturday, Matt Kemp hit a line-drive two-run single to center, and Pagan said he felt a "tweak" in his hamstring on the throw. Pagan popped out to third in the bottom of the inning and afterward was replaced by Francisco Peguero in the leadoff spot, while defensive replacement Andres Torres moved from left to center.
On Sunday, Torres was batting leadoff and starting at center. Pagan wasn't going to run or hit Sunday -- "just chill," he said.
"I just feel like, the way I play, if I continue to play, I might make it worse," Pagan said.
Manager Bruce Bochy seemed doubtful about whether Pagan would be available to pinch-hit.
"He's not going to be out there if it's bothering him at all," Bochy said.
Willie Bans is a contributor to MLB.com. This story was not subject to the approval of Major League Baseball or its clubs.