World Series, Scutaro gave Peguero a boost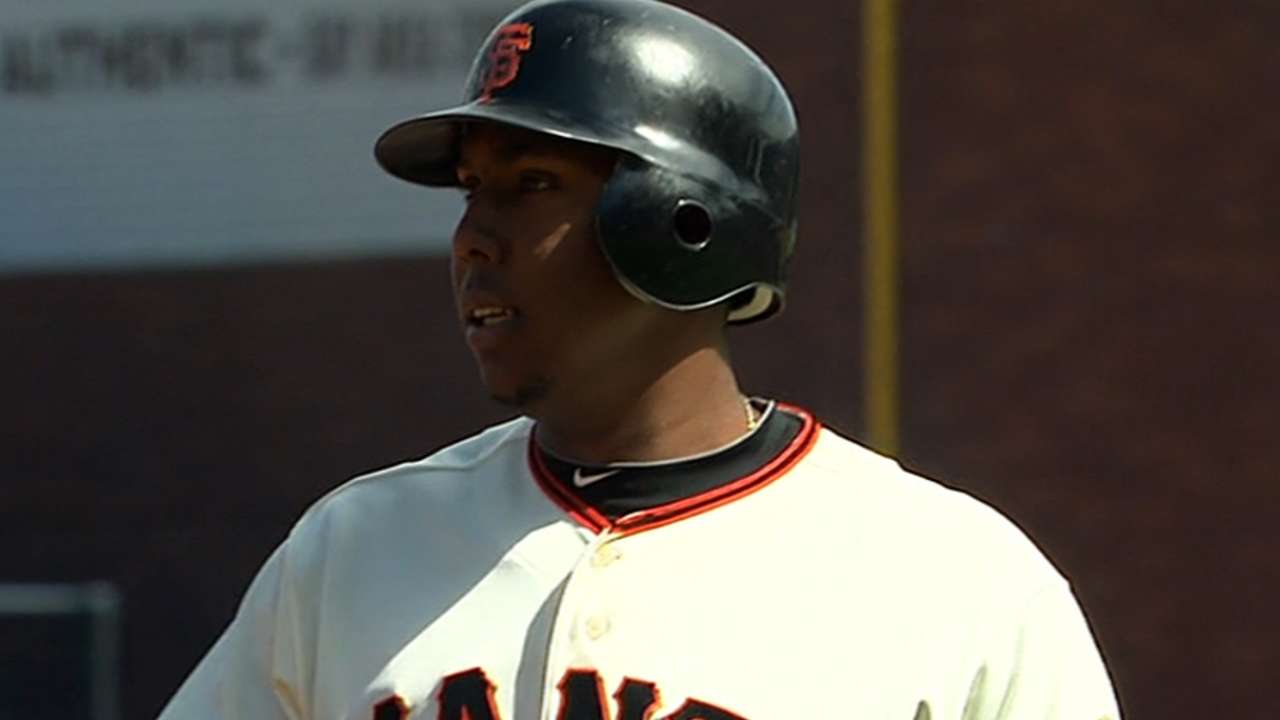 SAN FRANCISCO -- Giants outfielder Francisco Peguero said being able to sit in the dugout during last year's run to the World Series title, along with advice from Marco Scutaro, made him a better player.
Peguero, who spent Spring Training with the Giants, was recalled from Triple-A Fresno before Friday night's game with the Los Angeles Dodgers.
"I had a great Spring Training and started well," said Peguero, who batted .415 with two homers and 14 RBIs in 16 games with Fresno. "The experience of last year helped me a lot. It helped me control my nerves and emotions. That whole experience helped me."
Perhaps the best advice came from Scutaro, the Giants' postseason hero.
"He helped me to make better contact and be more consistent," Peguero said.
Scutaro said it was easy to help Peguero.
"The guy has a world of talent," Scutaro said. "He just needs to be more consistent."
Peguero, who turns 25 on June 1, made his Major League debut last Aug. 25, appearing in 17 games. He hit .188 and stolen three bases.
"He's been playing well," Giants manager Bruce Bochy said. "He gives us some flexibility in the outfield and with his speed."
The Giants also reinstated left-hander Jeremy Affeldt (strained right oblique) from the 15-day disabled list. Catcher Hector Sanchez was optioned to Fresno, while right-hander Sandy Rosario was optioned following Wednesday's game.
Rick Eymer is a contributor to MLB.com. This story was not subject to the approval of Major League Baseball or its clubs.