Sanchez sent down to get more playing time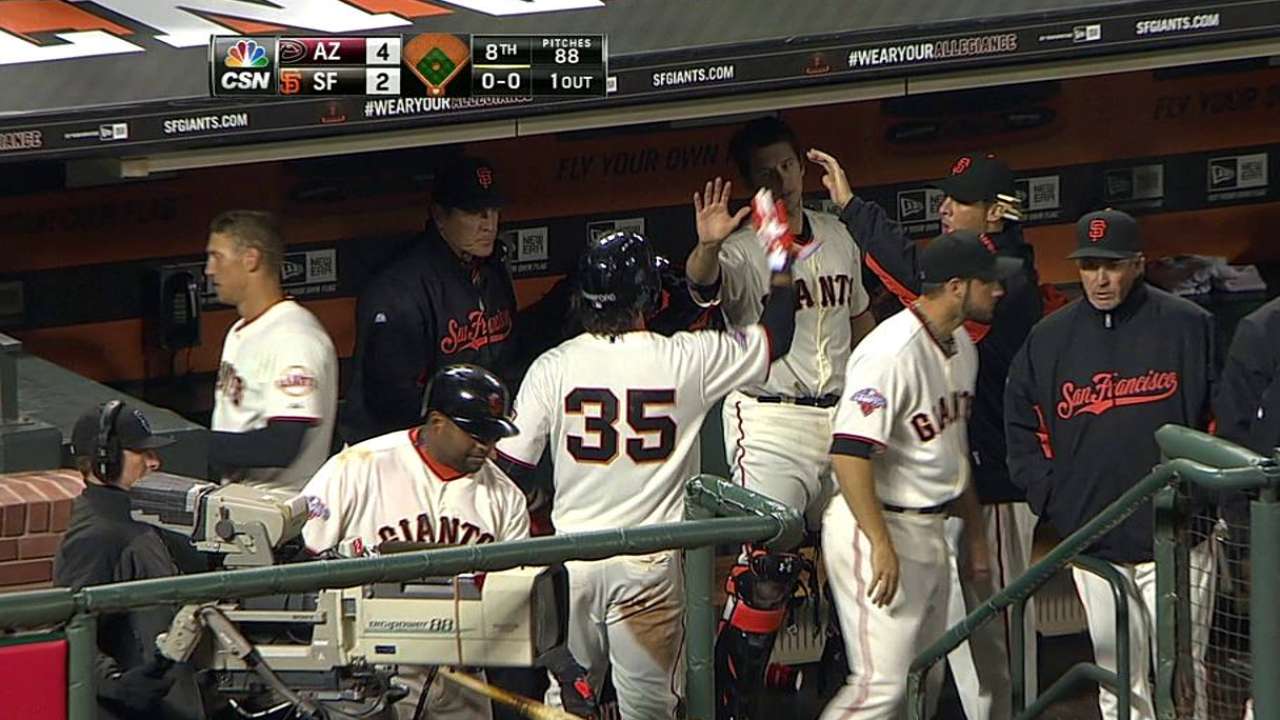 SAN FRANCISCO -- Giants manager Bruce Bochy wants catcher Hector Sanchez to play, and play a lot.
"Pinch-hitting and playing here and there is just not going to do it," Bochy said Friday after Sanchez was optioned to Triple-A Fresno. "Sanchez needs some playing time."
Sanchez missed a significant portion of Spring Training with a right shoulder problem and just never got going.
He appeared in 11 games with the Giants this year and batted .150. Sanchez, 23, made his Major League debut in 2011.
Rick Eymer is a contributor to MLB.com. This story was not subject to the approval of Major League Baseball or its clubs.