Machi, Rosario combine for rare back-to-back feat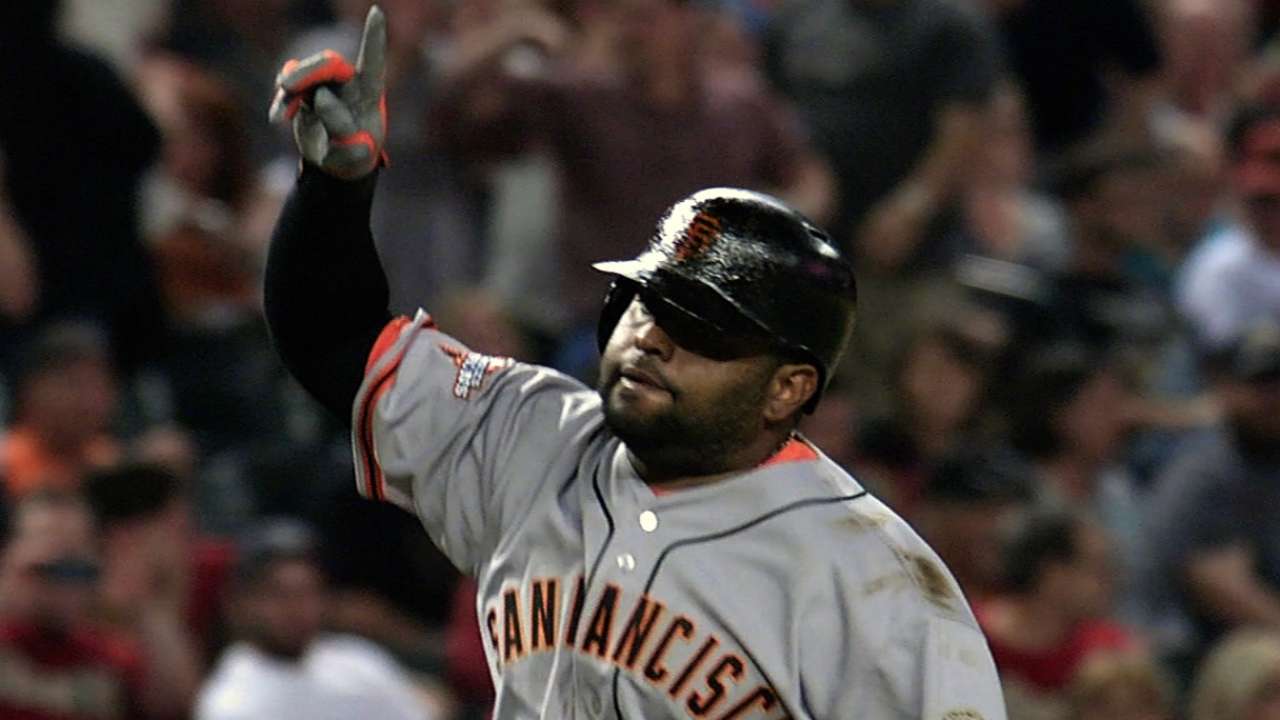 PHOENIX -- The first career victories recorded on back-to-back nights by Jean Machi and Sandy Rosario on Monday and Tuesday, respectively, were definitely a rare event.
The Elias Sports Bureau found that the last instance of Giants pitchers posting their initial wins consecutively was Sept. 27-28, 1975, when Rob Dressler and Greg Minton received the respective decisions.
Minton developed into San Francisco's primary closer from 1980-84. Dressler's most extensive experience as a Giant came in 1976, when he finished 3-10 in 25 games, including 19 starts. One of his victories that year was a six-inning effort against Atlanta on July 4 -- the date of the nation's bicentennial celebration.
Rosario likely will return to Triple-A Fresno either when Jeremy Affeldt is activated from the disabled list or when Jose Mijares' bereavement leave ends.
Machi, who entered Wednesday with 6 2/3 scoreless innings over four appearances with the Giants, could be a keeper. Yet Machi spent nearly 13 years in the Minor Leagues with five organizations before he made his big league debut with the Giants last September.
Said Affeldt: "I don't know who missed on the guy or what, but when you have that kind of stuff ... I didn't see him before he came to us, so I don't know if he fixed some stuff or what. But what he's throwing is pretty good. It's tough to hit mid-90s with a split-finger, and [with] as much movement as he's getting with it."
Chris Haft is a reporter for MLB.com. This story was not subject to the approval of Major League Baseball or its clubs.