Sandoval exits with cranky right elbow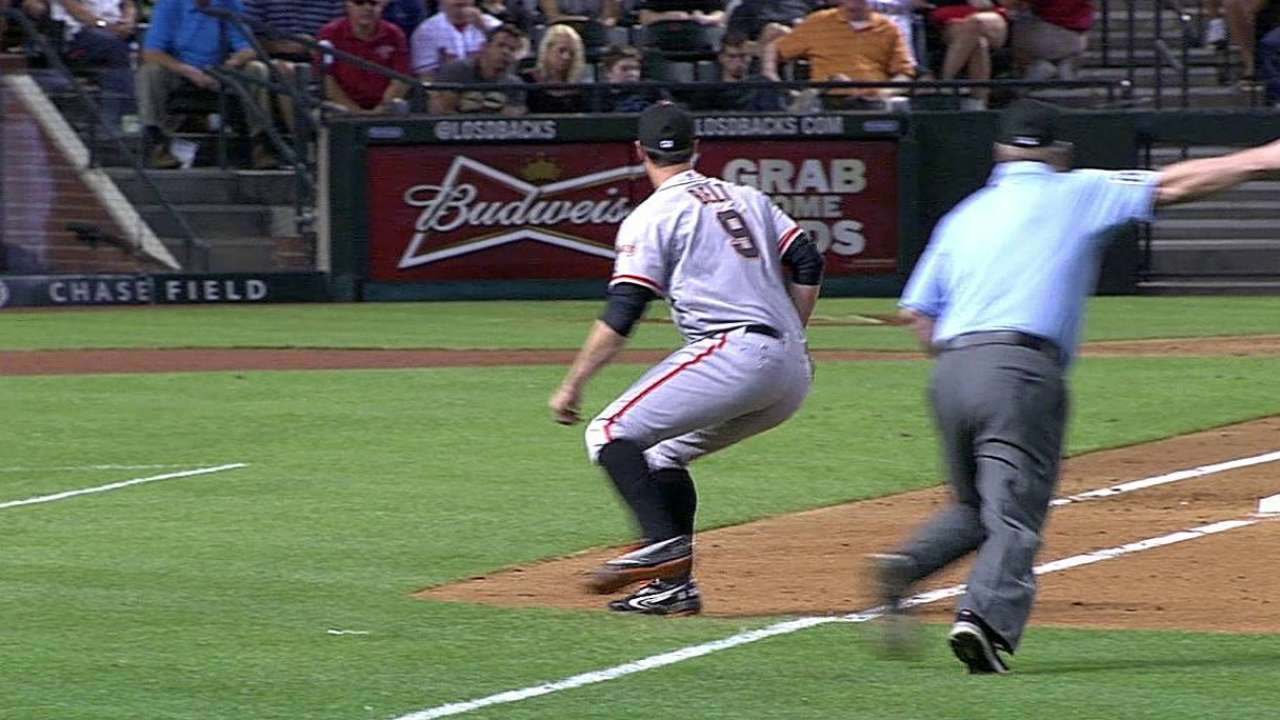 PHOENIX -- Giants third baseman Pablo Sandoval left Monday night's game against the Arizona Diamondbacks in the middle of the sixth inning with right elbow discomfort.
Sandoval, who went 2-for-3 before departing, said that he didn't feel quite right after hitting his fifth-inning RBI single.
"I felt it a little bit," said Sandoval, who was replaced by Nick Noonan. "I wanted to keep playing, but the trainer [Dave Groeschner] took me out."
Sandoval didn't complain about the Giants' caution.
"I prefer losing two at-bats to losing 15 games on the disabled list," he said.
Sandoval emphasized that his elbow didn't feel as badly as it did during Spring Training, when his activity was limited after he returned from the World Baseball Classic.
Sandoval has started 25 of San Francisco's 26 games this season and intends to make it 26 out of 27 on Tuesday. Told that manager Bruce Bochy said he might need a rest, Sandoval grinned, shook his head and said, "I don't think so."
Chris Haft is a reporter for MLB.com. This story was not subject to the approval of Major League Baseball or its clubs.