Giants express support for gay NBA player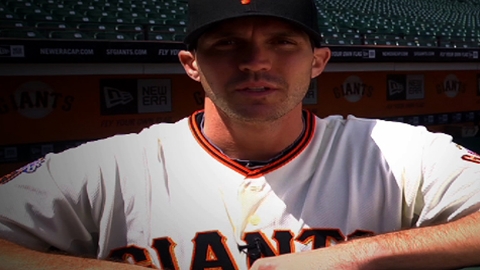 PHOENIX -- A pair of Giants players applauded NBA player Jason Collins for his willingness to reveal Monday that he's gay.
Shortstop Brandon Crawford praised Collins for setting a solid example.
"I think just in general it might give people a little more courage to come out, if they feel that way, to tell people," Crawford said. "I think he's gotten pretty accepting responses. That's a good thing. He doesn't have to hide who he is anymore. That's great for him."
Crawford believed that a gay player would be readily accepted by the Giants.
"We're teammates, no matter what," he said. "We have guys from all over the world and it doesn't seem to matter. So I don't think something like that would affect any of us."
Right-hander Sergio Romo participated in the groundbreaking 2011 video supporting the It Gets Better Project, which strives to halt teen suicides and bullying in the LGBT community. The Giants were the first professional sports team to produce such a video.
Referring to both Collins and the video, Romo said, "Things really do get better. Everybody has their own sense of individuality. If that's what makes him him, then OK. More power to him for having the courage."
Chris Haft is a reporter for MLB.com. This story was not subject to the approval of Major League Baseball or its clubs.