Machi making case to stick with Giants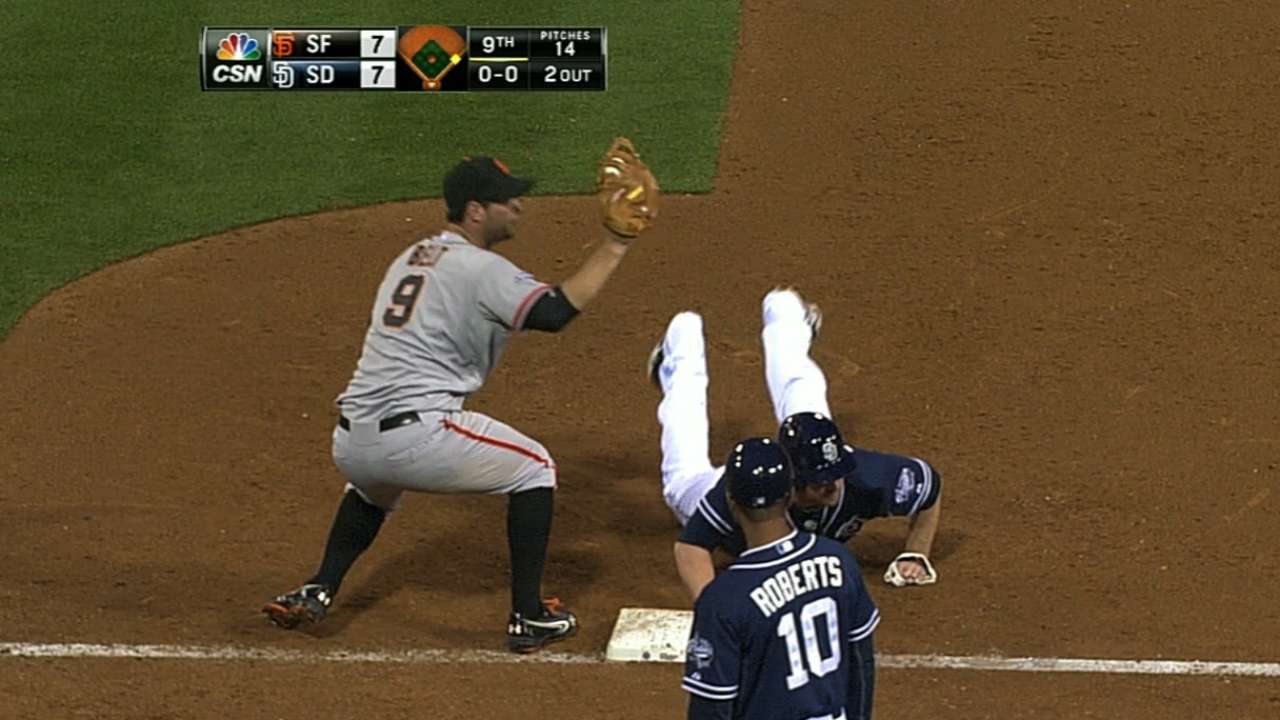 SAN DIEGO -- Manager Bruce Bochy indicated Sunday that right-hander Jean Machi could remain with the Giants even after left-hander Jeremy Affeldt makes his anticipated return from the disabled list this week.
If this occurred, the Giants would have a 13-man pitching staff.
Machi was recalled from Triple-A Fresno on April 17 after Affeldt strained his right side. Since then, Machi has pitched 6 2/3 scoreless innings spanning four appearances, including Saturday night's three-inning gem that spanned the ninth through 11th innings.
"He really has shown he's a Major League pitcher and can help out anywhere," Bochy said.
Sending Machi back to Triple-A would be the simplest way to clear roster room when Affeldt is activated, which could be as soon as Tuesday. Should the Giants decide that Machi is valuable enough to keep around, they might take a hard look at their three-catcher contingent, thus making reserves Guillermo Quiroz or Hector Sanchez vulnerable.
"It's not going to be an easy call," Bochy said, emphasizing that he has not yet discussed this subject at length with general manager Brian Sabean.
Meanwhile, the 31-year-old Machi is trying to seize the moment. He spent 13 seasons in the Minor Leagues before appearing in eight late-season games with San Francisco last year.
"I want to take advantage of this opportunity and do my best when I get out there," he said in Spanish through outfielder-interpreter Andres Torres.
Machi displayed a split-finger fastball which he used as his out pitch and a quick pickokff move that caught Chase Headley off first base in the ninth innning. Asked how long he has possessed both gifts, Machi said, "Always." Third baseman Pablo Sandoval confirmed the effectiveness of his fellow Venezuelan's pickoff move.
"I played with him in winter ball," Sandoval said.
Chris Haft is a reporter for MLB.com. This story was not subject to the approval of Major League Baseball or its clubs.