Sandoval working to trim down, speed up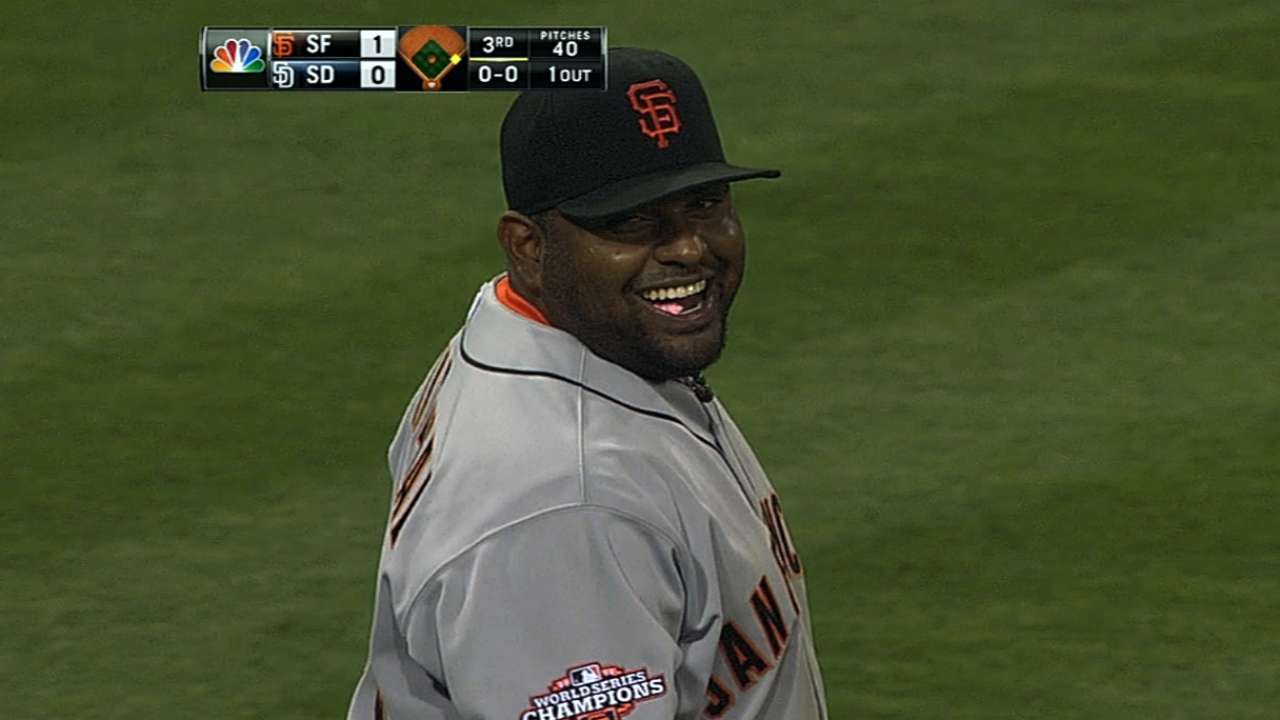 SAN DIEGO -- Though Pablo Sandoval's weight remains an issue, particularly after recent misadventures on the basepaths, Giants manager Bruce Bochy said Sunday that the third baseman is still trying to slim down and gain mobility.
"He's getting close to where we want to get him," Bochy said, referring to Sandoval's weight. "I think when we get to where we want him to be, you'll see [his speed] pick up."
Sandoval unsuccessfully tried to stretch a single into a double in the seventh inning of Saturday's 8-7 loss to San Diego. He singled down the left-field line in the 12th, a hit that would have been a double for many players. But Sandoval felt compelled to hold at first. Last Tuesday against Arizona, Sandoval attempted to score from second base on a two-out single and was easily thrown out at home plate.
If Sandoval's thickness has diminished his defensive range, it's not readily apparent. According to contemporary defensive metrics that measure a fielder's ability to make plays and reach batted balls -- known as range factor -- Sandoval ranks fifth or sixth among National League third basemen, depending on which statistical service is consulted.
Chris Haft is a reporter for MLB.com. This story was not subject to the approval of Major League Baseball or its clubs.