Petco Park agrees with Lincecum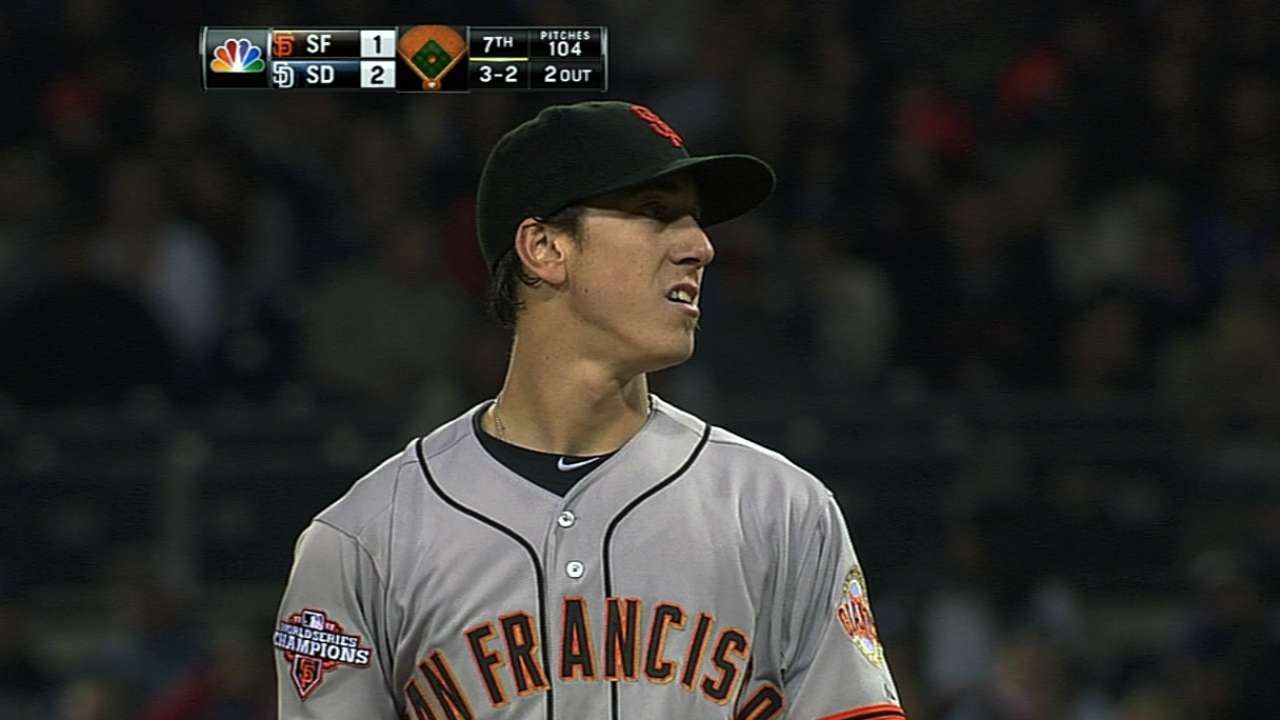 SAN DIEGO -- Even by Petco Park's pitcher-friendly standards, Tim Lincecum has outperformed virtually all of his peers at the San Diego Padres' home field.
Lincecum, who allowed two runs and six hits in a season-high seven innings during Friday night's series opener here, has recorded a 2.48 ERA in 12 career starts at Petco Park. That's the sixth-best ERA for all pitchers who have worked at least 80 innings -- Lincecum's total -- at the ballpark that opened in 2004. He's eclipsed only by Mike Adams (1.29), Luke Gregerson (1.85), Chad Billingsley (2.30), Heath Bell (2.42) and, interestingly enough, teammate Matt Cain (2.46).
Lincecum's also the all-time leader at Petco Park for strikeouts per nine innings with an 11.48 figure. He struck out nine in seven innings Friday.
At ballparks where Lincecum has pitched at least 25 innings, he has compiled a lower ERA only at Houston's Minute Maid Park (0.34 in 26 1/3 innings) and Oakland (1.93 in 28 innings).
At ballparks where Lincecum has made at least three appearances, his strikeouts-per-nine-innings figure is higher only at New York's Citi Field (14.0) and Oakland (12.2).
Chris Haft is a reporter for MLB.com. This story was not subject to the approval of Major League Baseball or its clubs.