Affeldt could return after another 'pen session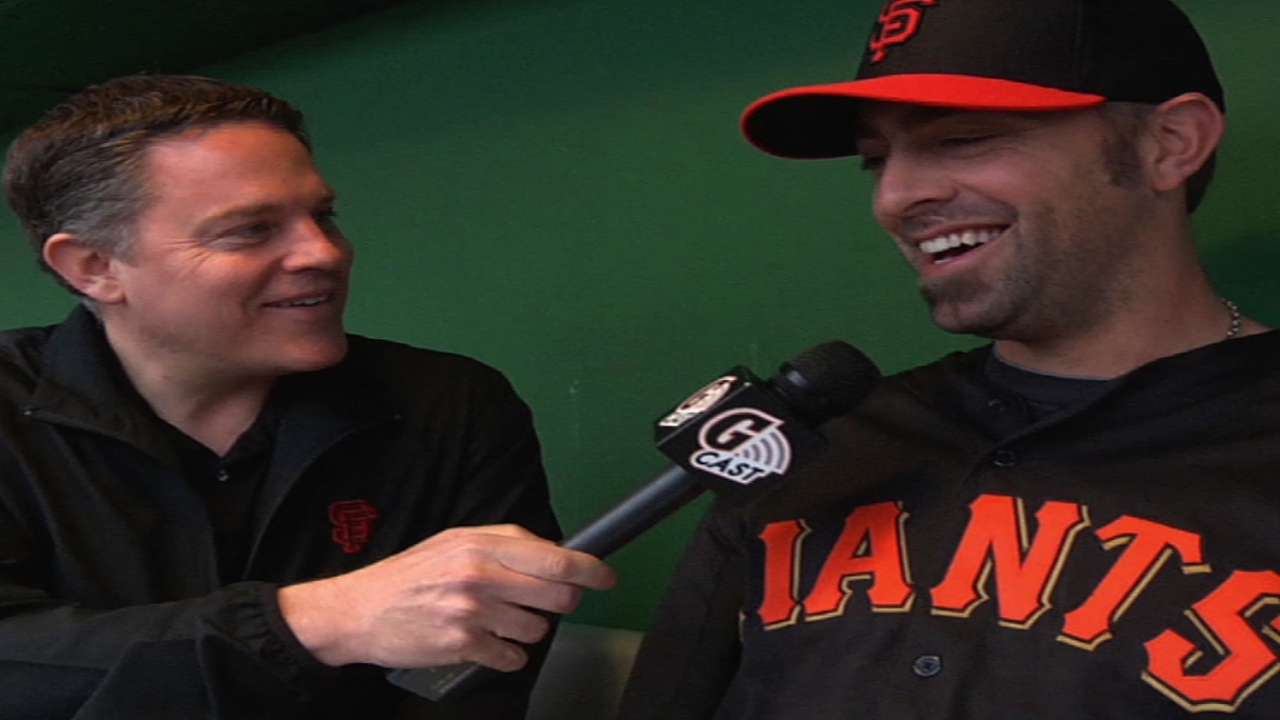 SAN DIEGO -- Contrary to earlier indications, Jeremy Affeldt might not have to face hitters before being activated from the disabled list.
Affeldt threw 30 pitches in the bullpen Saturday, marking the first time he had worked off a mound since straining his right side April 14. Giants manager Bruce Bochy said Affeldt will have another bullpen session during the Giants' upcoming series in Arizona. After that workout, Bochy said the Giants will decide whether to reinstate Affeldt or have him pitch a simulated game. Affeldt is eligible to rejoin the active roster Tuesday.
Bochy said that the decision regarding Affeldt will depend on not only how he throws but also the state of the bullpen at the time.
Bochy indicated that right-hander Jean Machi, who was recalled from Triple-A Fresno when Affeldt was sidelined, isn't an automatic choice to be demoted back to the Minors when Affeldt returns. Machi entered Saturday unscored upon in three appearances spanning 3 2/3 innings.
"You always hear that those are good decisions to have," Bochy said. "But they're tough decisions."
Meanwhile, keep an eye on Dan Runzler, who appears destined to return to San Francisco later this season. Runzler, who has pitched in the Majors in parts of the previous four years, compiled a 0.93 ERA with three walks and 11 strikeouts in his first 10 appearances for Fresno. The left-hander surrendered four hits in 9 2/3 innings.
"Good for him," Bochy said. "Hopefully he'll sustain this success for a while and force the issue."
Chris Haft is a reporter for MLB.com. This story was not subject to the approval of Major League Baseball or its clubs.