Crawford becoming workhorse for Giants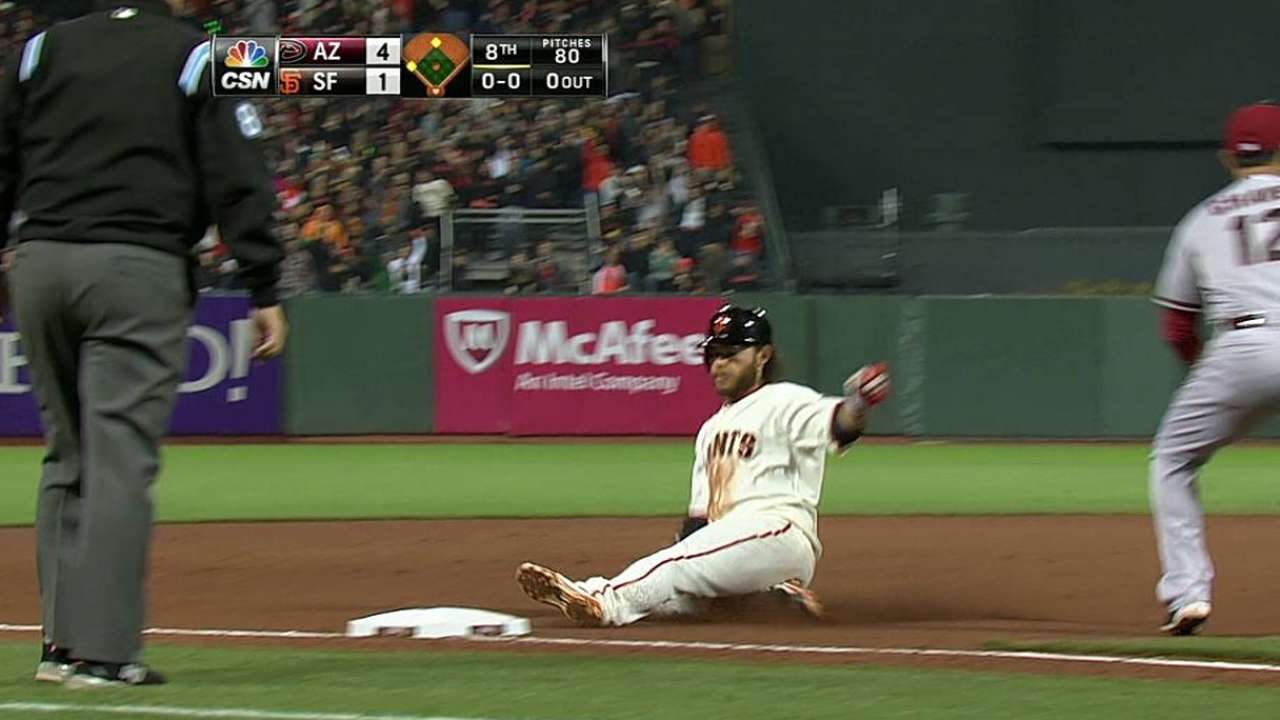 SAN FRANCISCO -- For San Francisco Giants shortstop Brandon Crawford, the more work the better.
Crawford made his 22nd straight start Wednesday against the Arizona Diamondbacks. He and right fielder Hunter Pence are the only Giants who have started every game, while center fielder Angel Pagan has appeared in all 22.
"A couple of years ago I was in and out of the lineup," Crawford said. "Last year I was in there a lot of the time then kind of toward the end I started getting platooned. Being in there every day, it's good for the confidence, it's good for getting into a little rhythm."
Crawford entered Wednesday's game hitting .296 with three home runs and four doubles.
Giants manager Bruce Bochy said he checked with Crawford after Tuesday night's game against Arizona to make sure he was good to go for Wednesday.
"He's fine," Bochy said. "He's young. Especially in April. He's going to get an occasional day off."
But by the end of the year, Crawford should have made more than 150 starts, Bochy added.
"He's our shortstop. He's a very gifted shortstop," Bochy said. "He's young. He can handle it, going out there every day. This is part of being an everyday regular player, especially when you're the shortstop. Those guys usually run out there more than anybody."
Crawford said he feels "good" but has gained a greater appreciation for Cal Ripken Jr.'s record streak of 2,632 consecutive games played.
"I don't know how that streak would ever be broken," Crawford said. "Pretty crazy what he accomplished."
Eric Gilmore is a contributor to MLB.com. This story was not subject to the approval of Major League Baseball or its clubs.