Belt hoping to build on clutch hits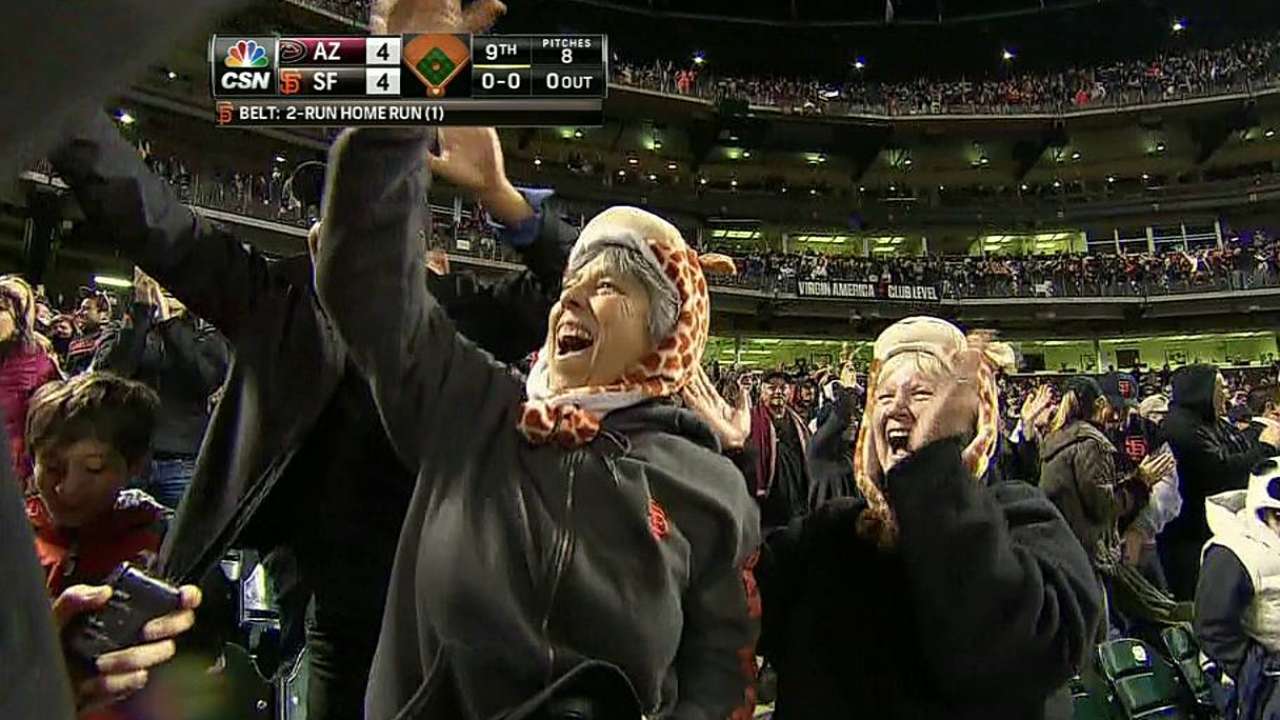 SAN FRANCISCO -- First baseman Brandon Belt returned to the starting lineup Wednesday after two stellar performances off the bench. He had a walk-off single Monday night against the D-backs and a game-tying, pinch-hit, two-run home run in the ninth innng against Arizona on Tuesday night. Belt said he hopes those big hits jump-start his offensive game.
"I think it's one of those things where I've got a good chance of doing that, but at the same time I've got to keep working," Belt said before Wednesday's game. "I think if I do that and stay focused, I'll have a good chance of getting going."
Giants manager Bruce Bochy has spent time this week working with Belt during batting practice.
"He has been working hard," Bochy said. "He's quieted things down. He seems to be much more relaxed at the plate and a little quieter. We cut out a lot of movement, and that's big for Brandon. He's taking away from his strength. He's got power. ... He was having trouble catching up to pitches because he was going forward so much.
"It's hard to get, in back-to-back days, big hits like he's gotten for us. That's not easy. I was kidding him, 'If you start doing that, it's hard to start you. That's a pretty nice weapon coming off the bench.' But he's going to be out there. As much as getting the work in, just sitting back and watching the game, that at times helps a lot."
Eric Gilmore is a contributor to MLB.com. This story was not subject to the approval of Major League Baseball or its clubs.